Last Updated on 12th February 2009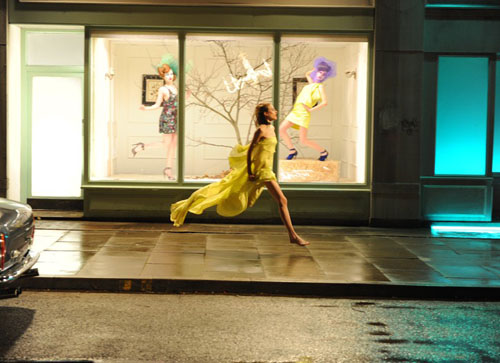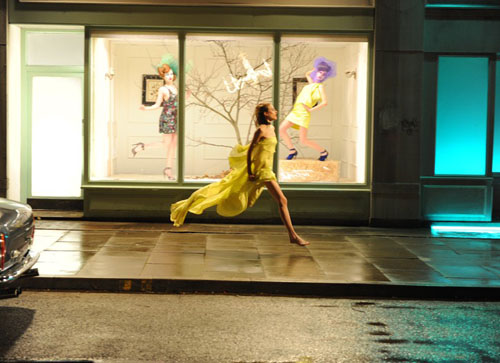 New York Fashion Week kicks off tomorrow and it has been hitting the headlines almost daily for the past few weeks. First designers were pulling out, then they were opting for catwalk shows without catwalks, then Barbie and condoms appeared, and of course New York Fashion Week's new home was announced. Yes, it is one busy fashion week, and now there's more news, this time thanks to Halston.
We thought Temperley and Betsey Johnson were pairing things back, but it's nothing compared to the relaunched brand Halston. They're not having a catwalk, a party, a private view; they're not even going to have goodie bags!
Instead the brand have created a digital music video that is going to be… wait for it… emailed to a select list of fashion types tomorrow.
The video will feature Dree Hemingway acting out a modern Halston lover as she flaunts around NYC of course wearing the Autumn/Winter 09 collection, the image above is a snapshot from the film. Talking about this more unusual step, board member Tamara Mellon explained:
"Everything is so fast now, and everyone sees the shows on Style.com. By the time it's in stores, they have seen the next season. We thought this is another way forward. Particularly now, with the economic climate, a lot of people's budgets will be cut and many won't be traveling to see the shows, and this is a way to be inclusive.
Although the president from Halston, Bonnie Takhar, was quick to add that it had been planned since September and was not because of the credit crunch. Yeah sure, we believe you.
The video has been made by trendy production companies Blink Productions and Colonel Blimp, think Lily Allen and Jarvis Cocker. So it should look very 'on-trend'. But I have been wondering, if you're cutting costs and being recession friendly, and you're a New York based company. Why would you then get a UK based production company to go to Pinewood studios to recreate New York with sets? When you could have just walked out your front door with a camera? I'd have liked to have seen bemused tourists in the background, as Dree saunters past in an orange maxi dress mid winter.
What they're actually looking for is to create viral marketing, so although they say they're only sending it to special fashionistas, you'll probably find it on Youtube by the afternoon. In a clever ploy they are trying to attract all you cool blog loving fashion folk.
So you gorgeous people, although you might not get sent the Halston video, you're the ones who they really want to see it. Technically you are the leaders of the fashion pack.
[Source]