Last Updated on 19th October 2013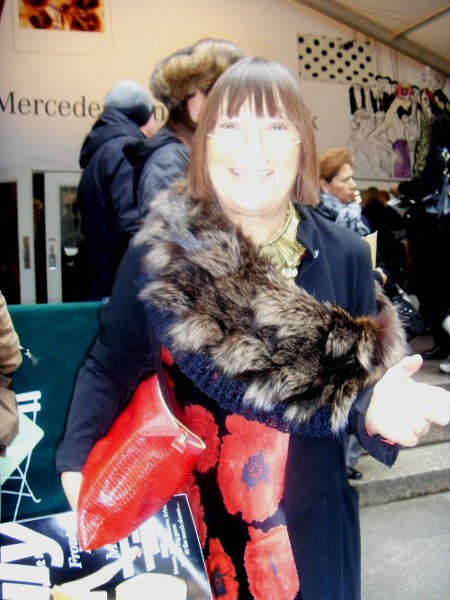 So we guess everyone has an opinion about Rihanna gate. Hilary Alexander (of the Telegraph) kindly posed for My Fashion Life and asked what we were reading. At which point we proudly held up our copy of Grazia (may we add, we were SO happy Grazia was being handed out at the tents, as we're suffering from withdrawal symptoms). After seeing Rihanna on the front page she said,
"Oh that Chris Brown is a beast, how could he do that to the poor girl?"
"I know, we replied….So sad!