Last Updated on 23rd February 2009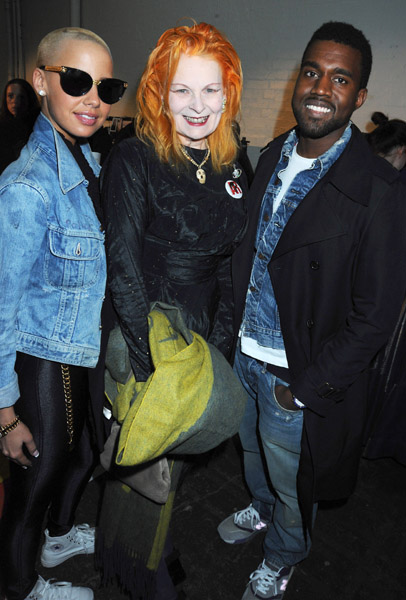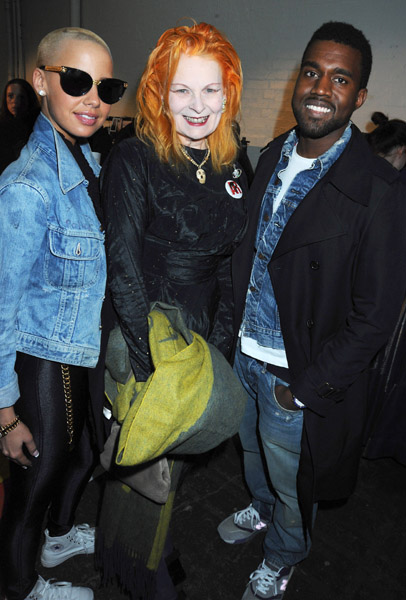 This London Fashion Week has been a strange one, nothing happening quite as you expect. Usually mundane designers are creating kooky collections, whilst the 'ones to watch' are falling flat on their faces. Then there was the whole Lily Cole supermodel army at an off schedule show (Qasimi), it has been very strange indeed.
But none weirder than my experience at Peter Jensen, there I sat staring at a man opposite me, thinking "I'm sure I know him. And of course I did, but I wasn't certain and so omitted my celebrity spotting from my post on Jensen's show. And after my colleagues making a mockery of me for daring to think that Kanye West was at Peter Jensen, I was even less sure. But the joke's on them since it turned out I was right. Yes, Kanye has been popping up all over fashion week.
This is the most high profile celebrity to be seen all week (well actually at all in a very long time) and it is very exciting. My spies have been out and about, after he attended Peter Jensen and Ann Sofie Back, he was then at Vivienne Westwood. Then yesterday he turned up to Christopher Kane and Richard Nicoll. With further sightings expected at Julien MacDonald today.
He was apparently surrounded by fans and press at Christopher Kane, although at Jensen I can report he was left entirely alone. I'm pretty sure, like myself no one could believe that he was actually there. So, other well known stars, Victoria in particular, if you can be bothered to do New York you should be bothered to come to London. Come on bring some more press our way. Thank you Kanye for coming, it is much appreciated and let's just hope he'll set a trend and we'll see a few more fabulous faces in the crowd, oh and reality TV stars, this does not mean you!
[Photo: Getty Images]