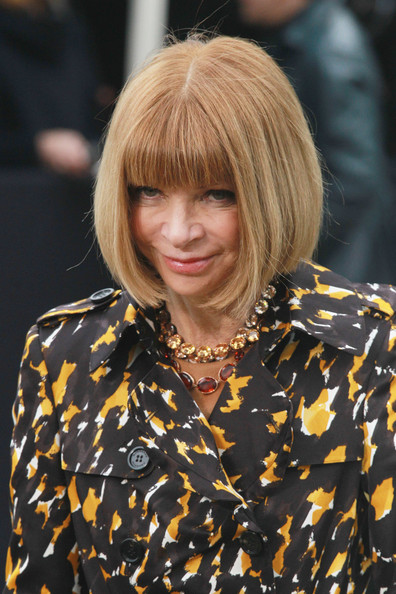 After sitting front row at shows including Topshop Unique and Christopher Kane at London Fashion Week AW11, Vogue US Editor-in-Chief Anna Wintour is a strong supporter of British fashion – but what does the industry big shot really think of our home-grown designers?
Talking backstage about Scottish superstar Christopher Kane, Wintour calls him "a young man with a huge future in front of him," and there's no doubt in her mind his state-side recognition will grow even further after the release of his new J Brand Jeans collaboration.
But what did the editrix make of Unique's Dalmation collection for AW11 – does she get the humour?
"I think that's what is so great about British fashion; they always have a sense of humour. And it's something we can afford to have a little more of in the States," Wintour explains to the Telegraph.
With Wintour's seal of approval and Tom Ford's super-secret unveiling, it looks like London's finally cemented itself as one of the big style capitals.
Catch the full video interview here.