Last Updated on 20th April 2009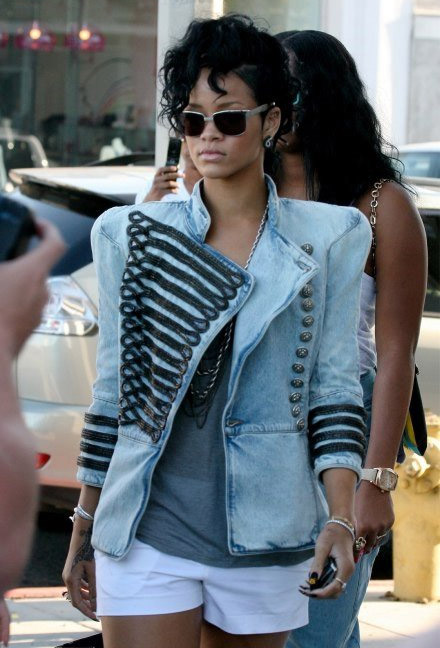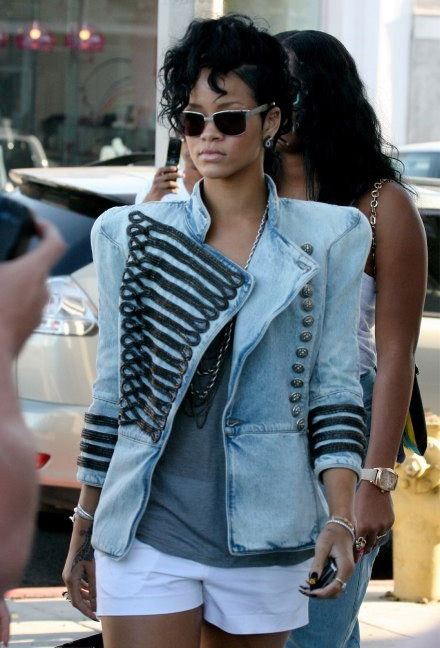 We really need to create a category called, "Balmania watch". Already a big fan of the ever popular Balmain, Rihanna gave the mighty Beyonce a run for her money in a denim Balmain jacket paired with white shorts and gladiator sandals.
Any guesses on which celeb will be rockin Balmain next? Kate Moss perhaps or Lindsay Lohan? How about SJP? And how long do you think before we all get sick of Balmania? 6 months maybe…..