Last Updated on 21st April 2009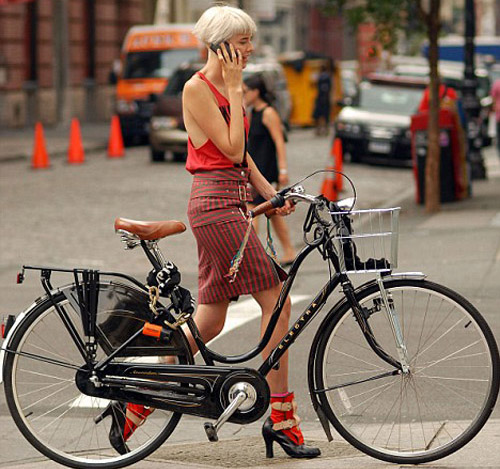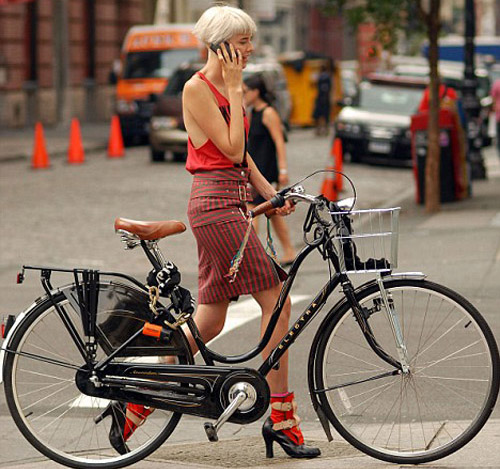 How many of you have ever contemplated cycling to work, but you don't because you just can't work out how to do it in stilettos? Well fear not, because if it is the fashion element that is holding you back then Topshop are here to save you.
The high street retailer is planning a range of cycling gear, which will apparently consist of satin capes, hats and jewelled reflective trouser cuffs, as well as fashion savvy bargrip tape. Bet you never thought you'd hear Topshop and bargrip tape in the same sentence?! This is quite a bizarre move for the store, but follows on nicely from their success with the snow range.
Topshop is of course trying to pioneer cycling shorts back into fashion, you might be on your own with that one guys, so perhaps it was a natural progression. It would make a much better sight in the mornings rather than scary looking men in staggeringly tight Lycra and it would make us more interested in braving the roads.But we've always quite liked the eclectic look that cyclists with baskets have created.
We don't know if it will be a success or not, we're imagining that American Apparel types might enjoy the range. Perhaps they may design some cool looking helmets that might encourage a new breed of cyclists. How about you? Do you cycle? Would Topshop cycling wear get you back on a bike?
[Source]