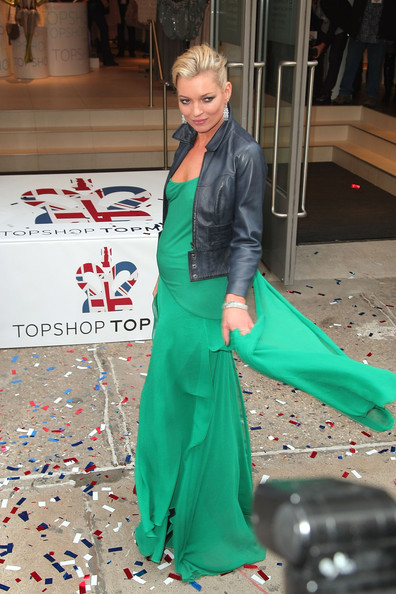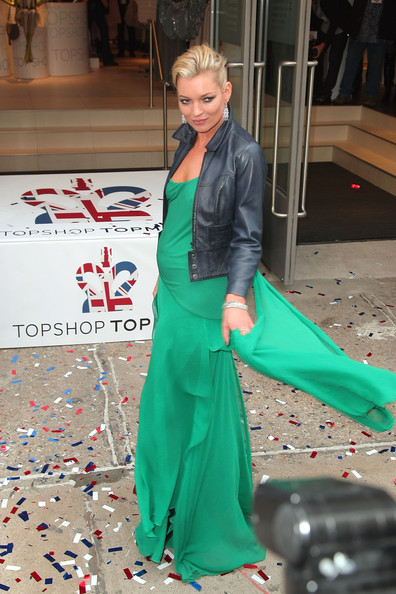 She went from six collections a year to two, but come October, Kate Moss's fourteenth collection for Topshop will be her final offering – but fear not a fashion stampede, apparently there just isn't the same storm surrounding it now that there used to be.
 "Kate Moss's range has not been selling at the same rate that it was and was in danger of running out of steam," a source told the Sunday Times. "At one point, she was doing six collections a year but they cut it back to two a year because they could not sustain it and that is when it started to falter."
And we have to admit, we remember the buzz surrounding her first few sell-out collections that were snapped up by eager fashionistas who'd pulled a sickie from work just so they could grab the supermodel's merch and put it on eBay that same night. But alas, three years later and much of her latest collection (which we rather liked, actually) was sat on the sale shelves months after it landed.
Naturally, Sir Philip Green has been quick to quash such rumours and insists the departure of his supermodel muse is a mutual agreement due to her heavy workload.
"There have been no dramas and we don't need a new muse. There is only one Kate and we are not looking for a replacement," the Arcadia boss told Contact Music. "Kate has done 14 collections with us. It has been fantastic for us and fantastic for her, but they take more and more time and she cannot do this full-time any more because she has other commitments."
Like designing for Longchamp and preparing for ballet and theatre, remember? We're looking forward to seeing the final fruits of her labour come October.