Last Updated on 27th April 2009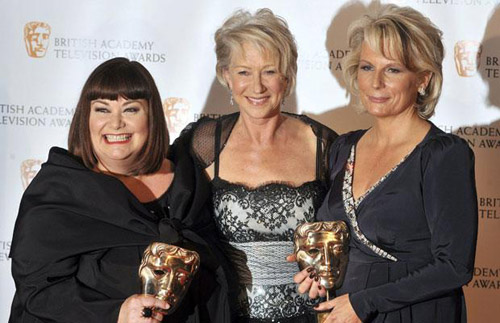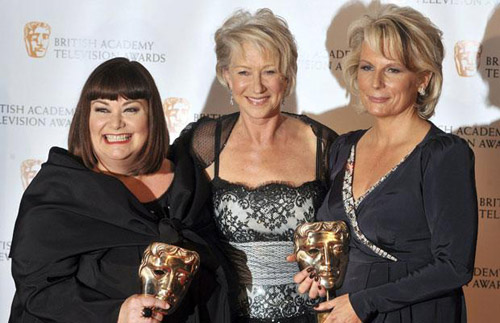 The problem we have with television awards is that you either get those who try too hard or don't try at all. Often it feels like all stylists took a holiday and left their clients crying helplessly into their Louboutins. There were some real horrors, but there were also a number of lovely dresses. Davina McCall looked great in a royal blue gown whilst the majority of past and current Eastenders stars looked frighteningly awful. Here's our pick of the very best and the very worst of those stars of the small screen.
The super cute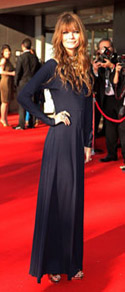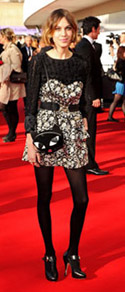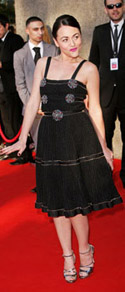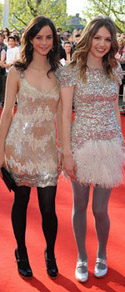 These girls pioneered kooky youthful looks. Mischa Barton looked very striking in her floor length gown with tribal necklace. Sometimes simplicity is enough and she stood out amongst all the frou frou nonsense. Alexa Chung looked cute as a button in her Luella mini dress paired with cat bag. She always looks different and edgy yet still girly, although I would love to see her do full on glam. Jaime Winstone has a great sense of style, and whilst her dress is quite understated it looks fun, youthful and frivolous. Skins stars Kaya Scodeario and Hannah Murray looked sweet in their Collette Dinnigan dresses, although I have issue with their choice of leg and footwear. Girls it's sunny take off the tights and grab some super high heels.
The super sexy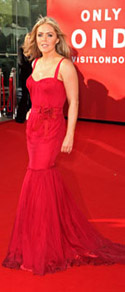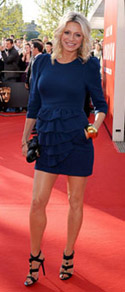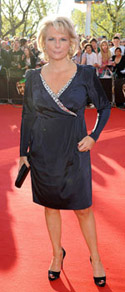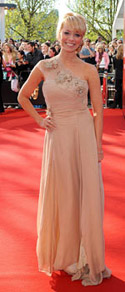 We love subtle sexy, and last night had some really great oufits on show. Patsy Kensit-Healy definitely picked the best red dress from Dolce & Gabbana, it fitted like a dream and whilst being very sexy it was also very beautiful. Tess Daly looked positively radiant in her Philip Lim dress, she looked stylish and lovely whilst proudly showing off her baby bump. Jennifer Saunders looked sublime, she shone in Betty Jackson, looking youthful and sexy she showed us what real glamour looks like. Liz McClarnon was the surprise hit of the night. Without doubt she had the most beautiful dress and she wore it well, looking every inch the Hollywood filmstar rather than celebrity turned celebrity chef.
The totally wrong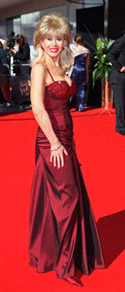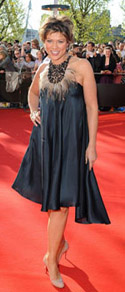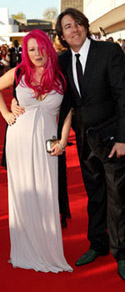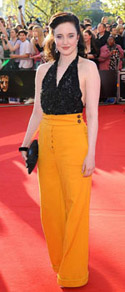 Ouch, these really really hurt. Oh they hurt so very much. Sally Farmiloe needs to learn that it is never a good idea to match your dress to your lipstick. Kate Silverton just shows that money can't buy you taste, her £1,000 La Perla dress looked so very very wrong. It might work on sky high tall models like Gisele, but this is a big no no Kate, and those shoes? Why did she think they went with it?! Jane Goldman really let us down, and I'm not talking about the silver horns in her hair because they were the shining light. Her dress is so bland, too long and is paired with a funny rag of a shawl. We'd have loved to have seen her in something more wow, more exciting, perhaps some Vivienne Westwood, a lacklustre effort. Finally, how can a beautiful girl get it so wrong? Did no-one question her vile choice before stepping outside the door? She's stunning but this weird mustard trouser combo is a big no no.
The should-never-have-been-made-or-worn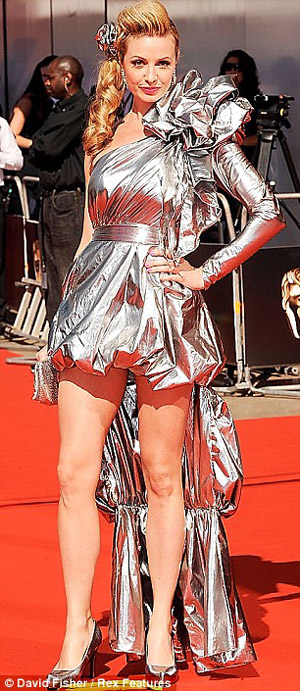 We don't really need to say anything. This is not even horrible, it isn't even ghastly, it is beyond all negative adjectives. Clearly little known actress Elize du Toit wanted to grab the headlines, but why not do it with style? Rather than Bacofoil. This truly is a disaster.