Last Updated on 19th October 2013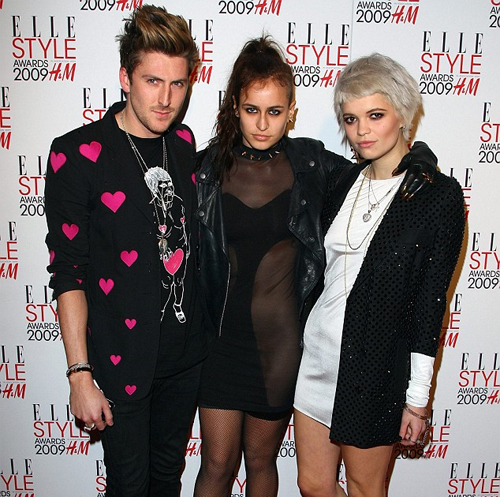 At most award ceremonies there's a clear line between those who looked great, good and awful. But what happens when you have an award ceremony hosted by one of the top fashion magazines? Well, you end up with the crème de la crème of the fashion industry all looking gorgeous. And how do you critique a show when no one got it horribly wrong? You separate them by hemlines of course!
Sexy and short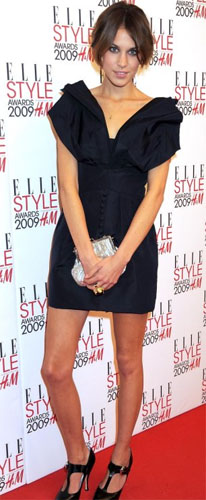 Alexa Chung , She is the Brit princess of style and winner of Best TV Star. Her Chanel dress is gorgeous. This almost demure look is spiced up with the super short length of the dress, a fab neckline and platform mary janes. The simple shape shows off Alexa's gorgeous figure.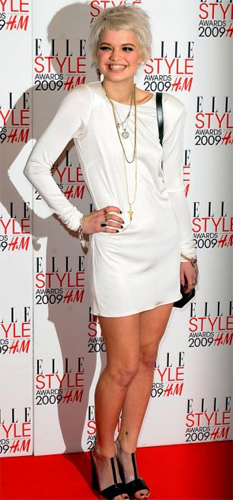 Pixie Geldof , Fast becoming a fashion icon, and thankfully taking the limelight off her sister Peaches, Pixie looks cool and non-try hard chic in her Alexander Wang mini dress. The only thing I would say is watch the VPL…otherwise loving the shape and those necklaces.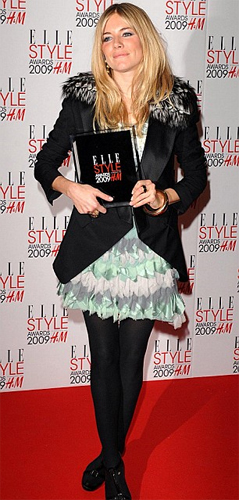 Sienna Miller , Awarded Style Icon, Sienna does not disappoint. This is a statement dress in iridescent silver, her dress sparkles with sequins and feathers. Loving the embellished style dressed down with that gorgeous tux blazer. And the shoes are perfect, allowing the dress to take centre stage.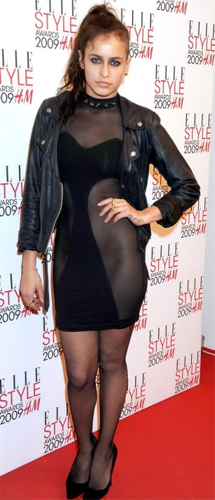 Alice Dellal , Not a girl to go unnoticed, Alice turned up looking rather transparent. Her dress from Ebay, would be a fashion faux pas on anyone else. But, it fits perfectly with Alice's cool kid style and is reminiscent of Henry Holland's creations as worn by M.I.A at the Grammy's.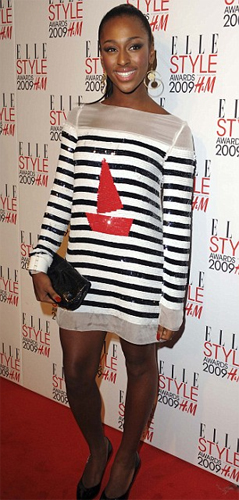 Alexandra Burke , I love her nautical inspired D&G dress, and it looks great on Alexandra. But I'm not a fan of the accessories. Perhaps a bigger clutch and some caged gladiators would have worked better?
Miraculous & Mid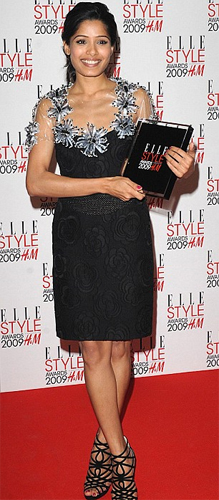 Freida Pinto , Winning Best Actress, Freida is a hot ticket in Hollywood not only because of her talent but she's proved to be very stylish too. She shone at the BAFTAs and this Chanel dress looks fabulous. Those shoes are heavenly and I love the floral detailing, very SS09!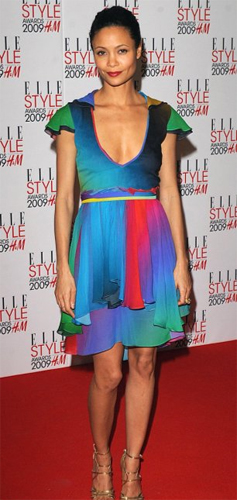 Thandie Newton , A breath of fresh air after the BAFTAs, but I'm not a 100% on this one. Colour is great, shoes are ok, but the cut? I'm not sure. It doesn't sit quite right on the top half, but I love the double-layered hem and her cherry red lips.


Heidi Range , This Sugababe has the most distinct style out of the singing trio. Always opting for structure and elegance. Although she's not going to win any accolades for being a style icon or trendsetter. Her demure style is flattering and sleek.


Lisa Snowdon , This LBD has a great shape. The pinched in waist accentuates her fabulous figure and the volume skirt lengthens her legs. The tiered tulle section at the bottom is a bit dodgy though. I would have preferred to see the main fabric being tiered, but a valiant effort.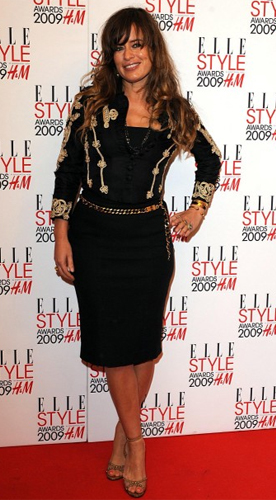 Jade Jagger , Not to my personal taste, but Jade is one of those women who can wear most outfits and always look good. It's all about attitude, which thankfully for her is in the genes. I prefer Jade wearing a bold print and colour, and I despise chain style belts, but it's Jade so she wins me over.
Luscious & Long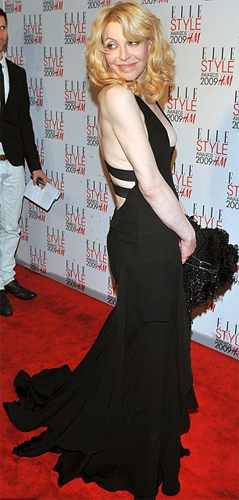 Courtney Love , Winning Woman of the Year, Courtney needed to shine. Still retaining her rock chick style, her Givenchy gown looks both sophisticated and sexy and flatters and accentuates her shape. The embellished shrug is just the icing on a perfect cake.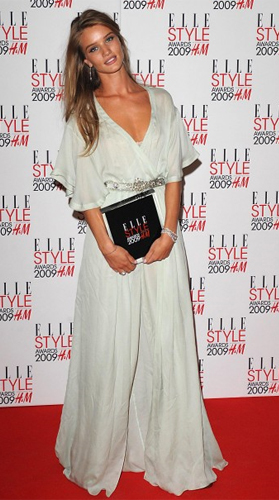 Rosie Huntington-Whiteley , Rosie shows us why she was awarded best model in this stunning attention grabbing, gorgeous silvery white dress by Kaviar Gauche.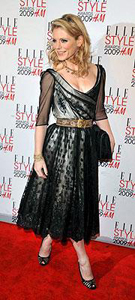 Emilia Fox , Pure vintage loveliness. As a true English Rose, Emilia oozes delicate glamour. Never bling, or clashing colours, just pure beauty. This dress is gorgeous, the colour, the pattern, the cut, it all works. The gold belt and oversized clutch are also fabulous.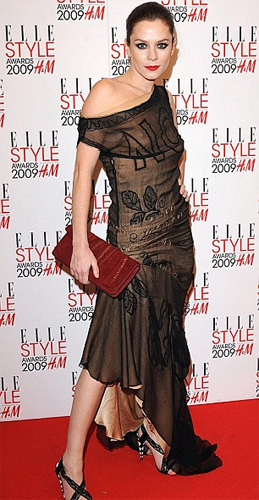 Anna Friel , Wearing Viktor and Rolf to present the design duo with the H&M Style Visionary Award. This is a tricky look to critique, Viktor & Rolf always create unusual designs and on that level it works. But I'd have preferred Anna's hair to be down, less drag queen make up and more fashion forward shoes.
Tantalising in trousers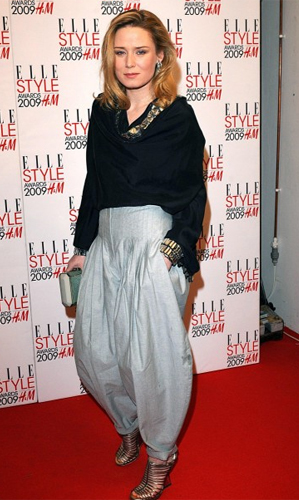 Roisin Murphy , I had to mention Roisin. She just shows that trousers can be worn on the red carpet and worn well. Her Givenchy top balances those Armand Basi pants perfectly. This is taking harem to the extreme, but I am loving it. Stylish, unique and amazing shoes, she's our style winner.
[Images]