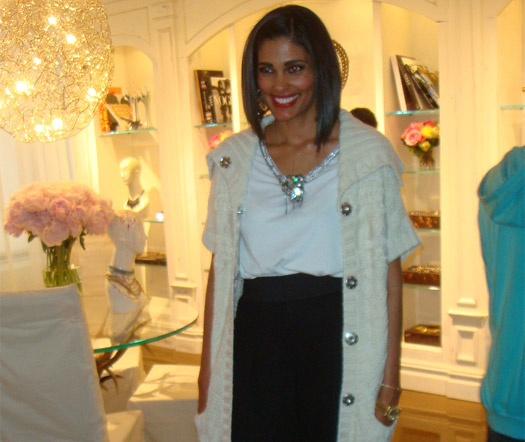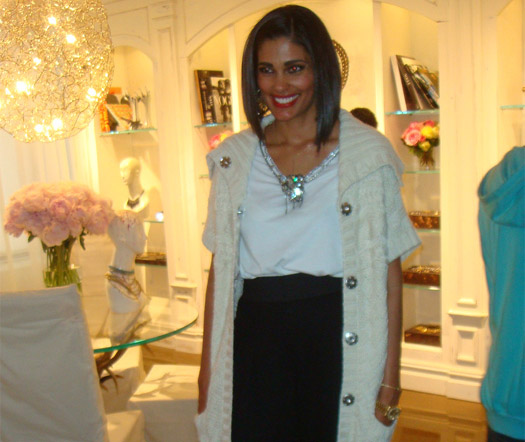 On the heels of Matthew Williamson's H&M hype, comes Rachel Rachel Roy, the new contemporary line from Manhattan-based luxury designer Rachel Roy.
The designer hosted an event to fete the new collection in her showroom with DJ/model/Keith Richards' daughter, Alexandra Richards, providing the tunes.
The whole room was in smiles with the mostly female crowd eagerly checking-out the collection that was set-up all around the showroom.
Roy's secondary line will be sold exclusively at Macy's and it includes everything from apparel and footwear, to handbags and jewelry. There were literally racks and racks of clothing and accessories all of which will retail for between $59 and $299. The jewelry, the chunky knits, and the basic monochromatic tops stood-out along with some daring finds like Rachel Zoe-esque faux-fur vests, paint-splattered overalls, velvet jumpers and tops, sequin blazers, splattered and ripped skinny jeans, and a handful of very brightly-colored separates. The line also prominently featured faux-leather, studs, and plenty of peace-inspired detailing.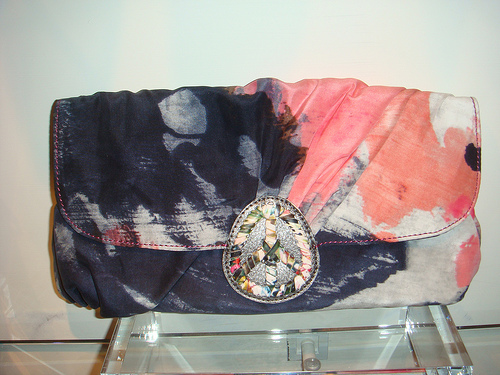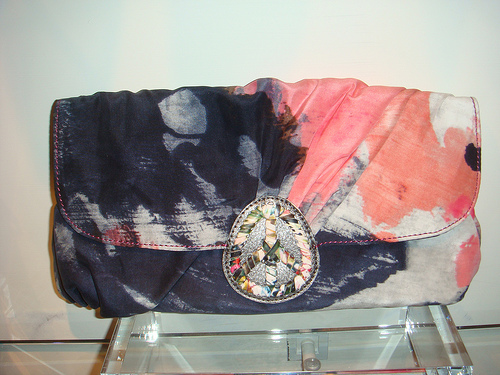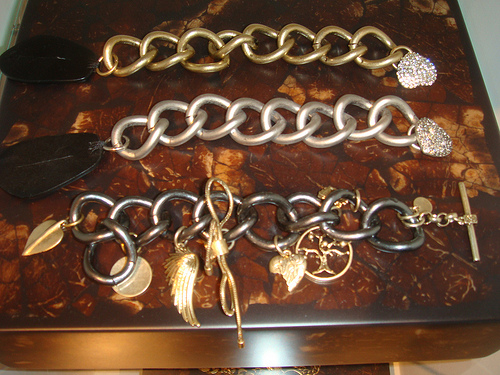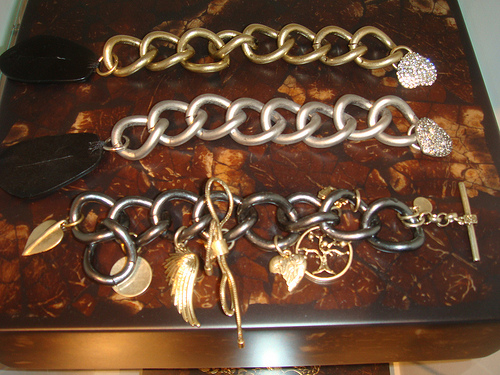 Throughout the night however what people seemed to be talking about most was the jewelry and it was, without a doubt, utterly covetable. However nearly every piece made me think of something I had already seen , a mix of Ted Rossi's chunky links, Fallon's peace collection, Hayden Harnett's signature studs, Roberto Cavalli's snake motif, and Burberry Prorsum F/W '08 spike bracelet. That said my personal favorites were the white tees with chunky crystal embellishments, one of which Rachel Roy was wearing.
Speaking of the lady of the hour, I briefly had the chance to speak with Rachel Roy — who was completely decked-out (with the exception of her shoes), in Rachel Rachel Roy — and she told me that she considers her diffusion line as "the younger sister" of her high-end line adding that "it's for the girl who is going to parties, going out for her first job."
Tying into Roy's attempt to reach a younger and wider demographic she was animatedly twittering on her Blackberry throughout the event. Besides Roy I was elated when I spotted Teen Vogue editor Amy Astley. I quietly approached her as she was looking through the racks of clothing and she not only graciously posed for a photo, but took a moment to speak with me about the line noting , "I think the line is cute. It's well done and it's a great price point.
Astley proceeded to point-out some items that she liked, insisting particularly on the quality of the knits. The Rachel Rachel Roy collection is slated to launch with a fall collection –titled Something Undiscovered — in 85 Macy's stores in August. The line will be housed in custom-built shop-in-shops and as with H&M and Target, who have both had enormous success with the majority of their exclusive collaborations, sales are expected to be high (Macy's past exclusives have included ones with Tommy Hilfiger, Martha Stewart, and Donald Trump).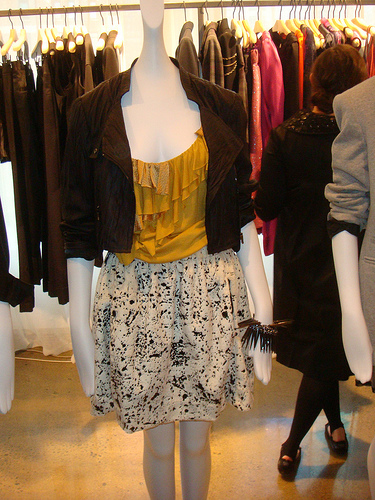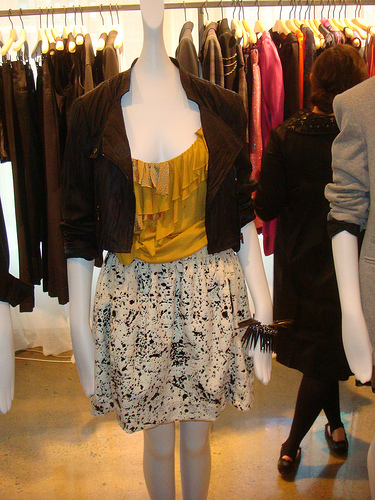 Fans of Rachel Roy's namesake line will also be happy to learn that the designer has lowered the price points of her high-end collection by about 25 percent making for wholesale prices between $165 and $995. Further, the introduction of e-commerce at rachelroy.com is slated for fall 2009 and both the high-end and the contemporary line are expected to go up for sale.