Last Updated on 8th May 2009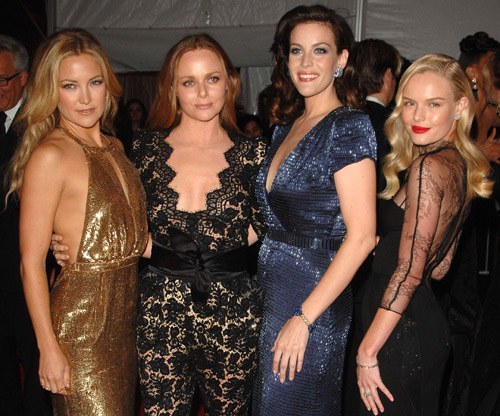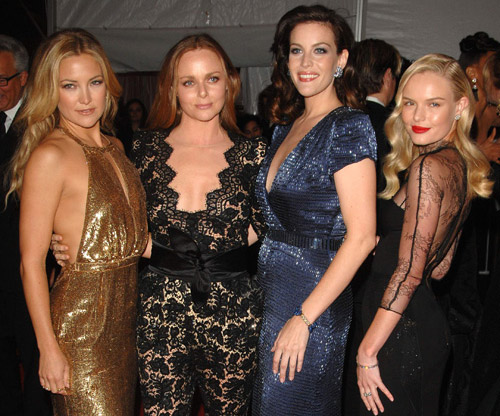 Forget the Oscars. Last night NY was awash with celebs who scrubbed up and donned their best outfits for the annual Met Costume Institute Gala. Hosted by Marc Jacobs, Kate Moss and Justin Timberlake, the purpose of the event was to honour "the model as a muse. With actresses and singers dominating campaigns and magazine covers, the supermodel is a dying breed. So what to do? Celebrate their existence with an exhibition and a ball. Top tables for the evening set guests back a whopping $250,000 and guests feasted on waffle cut chips.
Sadly with the whole Alaia snub, Naomi Campbell, Linda Evangelista and Stephanie Seymour chose not to attend….a bit sad really as all three would have set the carpet on fire. But alas we do still have a lot of material to work with. So here goes.
In the "gown stakes, Claire Danes sparkled in Armani Prive. Kate Beckinsale unsuccessfully championed the ruffle trend along with Tyra Banks who for once had fabulous hair. Marion Cotillard did sheer luxe beautifully in Dior. Kate Hudson, Liv Tyler and Kate Bosworth were McCartney babes. The toss up on who wowed in McCartney would have to be between Tyler and Bosworth. I'm going to go with Bosworth.
Eva Longoria opted for a simple black Diane Von Furstenberg halterneck gown…not bad, but unfortunately it was bland and frankly boring. Cindy Crawford and Blake Lively championed the Versace aesthetic (figure hugging and revealing)…..again, both looks weren't exactly ground breaking.
I have to admit I loved Anna Wintour's dress for the evening, the silhouette of her Chanel dress was just perfect…..