Last Updated on 27th May 2009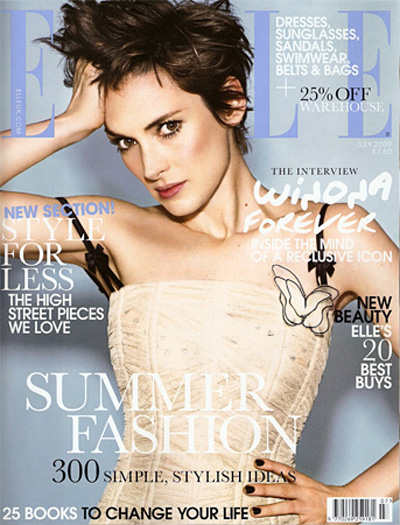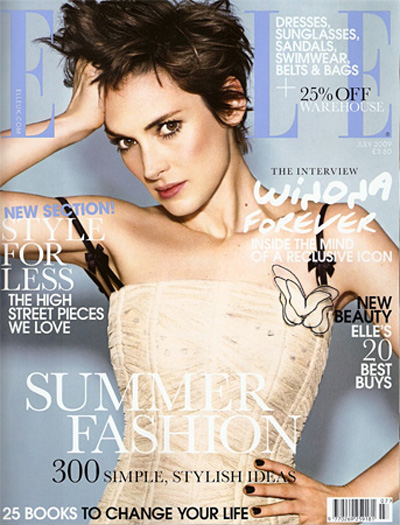 This is one of the most surprising coverstars, we have seen in a while. Winona Ryder is the face of July's UK Elle, does this signal a comeback?
She has of course recently appeared in the Star Trek movie, but she did play Spock's mother and died, so it wasn't exactly a starring role. But perhaps it is a steady return to the limelight.
The cover has been shot by Matthias Vriens and that gorgeous bodice is courtesy of Dolce & Gabbana. She is looking as young and flawless as ever, her pixie haircut is particularly chic. Inside readers will be treated to a frank interview with the elusive star.
What do you think of Winona's look? Are you surprised to see her on the cover of Elle?
[Source]