Last Updated on 30th May 2019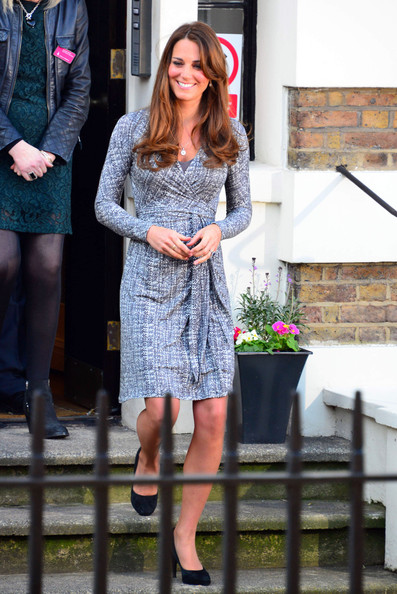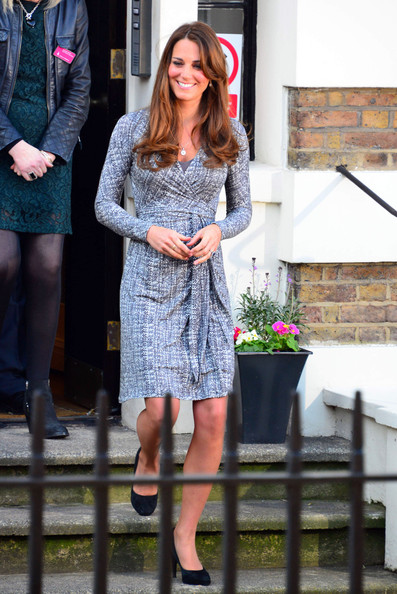 The Duchess of Cambridge definitely has that pregnancy glow if her public appearance at London's Hope House yesterday afternoon was anything to go by.
Although she's still in the early stages of pregnancy, Kate Middleton dressed like a mummy-to-be, and concealed her tiny bump in a chic grey long-sleeved wrap dress by Max Mara. She teamed it with her trusty black pumps, drop earrings, super-glossy locks, and a natural winning smile.
Kate looks positively radiant, and it looks like she might have got over that pesky morning sickness, and indeed the shock of dealing with those pictures that were sneakily taken of her on her Caribbean holiday with Prince William a few weeks ago.
We know Kate will be cutting back on the public appearances and taking it easy throughout her pregnancy, so we're excited to see which designer she chooses to dress her bump in next time. If wrap dresses are her thing, we hope a nice Diane von Furstenberg number will be considered, as the designer is after all the Queen of wrap dresses! What do you think of Kate's maternity fashion so far?