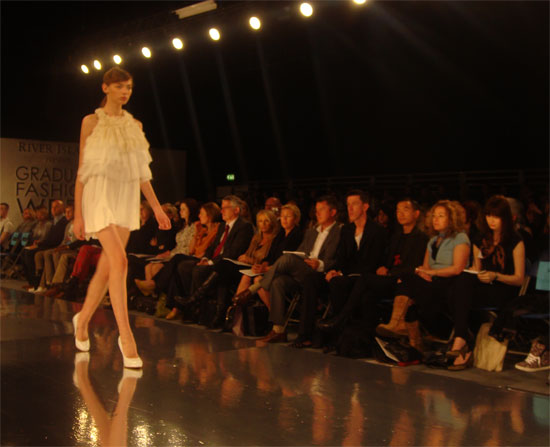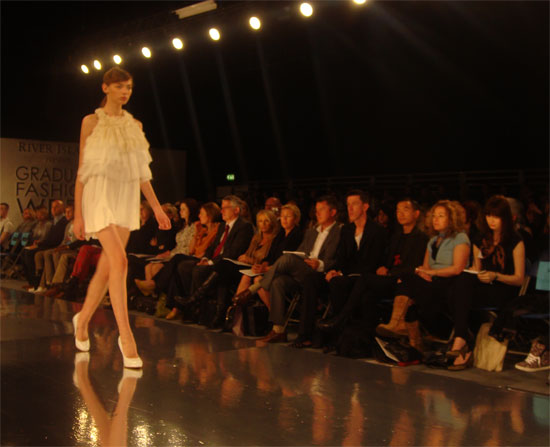 My first day at Graduate Fashion Week, front row seats and the excitement I had been promised.
With six shows to attend I had a fashion-filled day, the Universities being Epsom, Manchester, Ravensbourne, De Montfort, Somerset and Bristol.
Models strutted down the catwalk to pounding music, dimmed lights and a flash of cameras as they made it to the end of the runway. There were numerous trends which continued to repeat themselves not only throughout the designers attending the same Universities but as a theme throughout the schools.
From silk to chiffon, feather trims to exotic embellishments and classic blacks to eighties neon the exhibitions seemed to echo one another. In particular, the maxi dress which seems to reappear each S/S continually swished past as did romantic ruffles in barley there nude and oversized knits in an array of colours.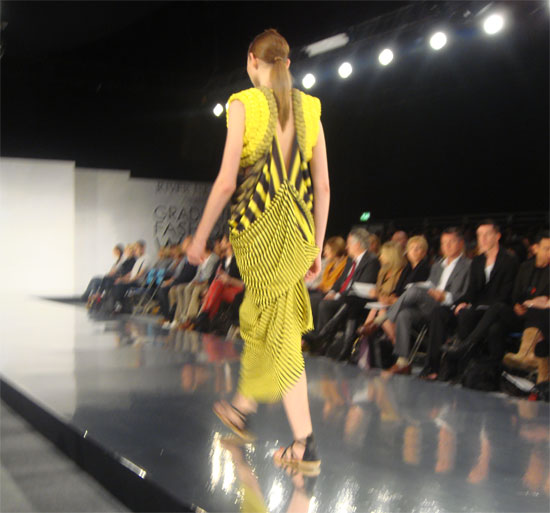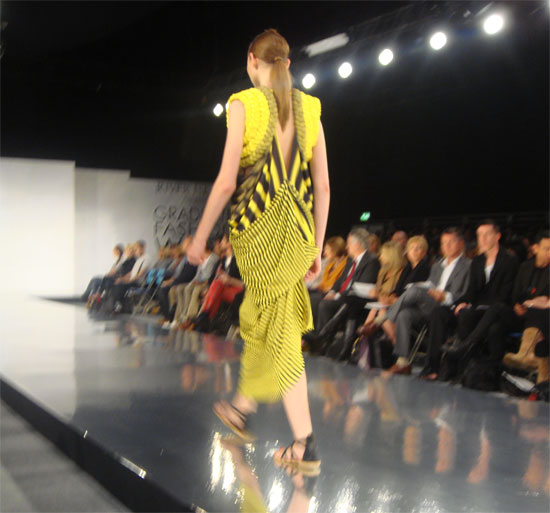 I was inspired by pieces that were experimental alongside my awe in items that I could have quite happily swapped my outfit for without any alterations. Yet, when deciding upon those designers to watch I had to split it between the two ideas. One that had the flair for fashion forward thinking and the other that could create those key pieces that become cult classics.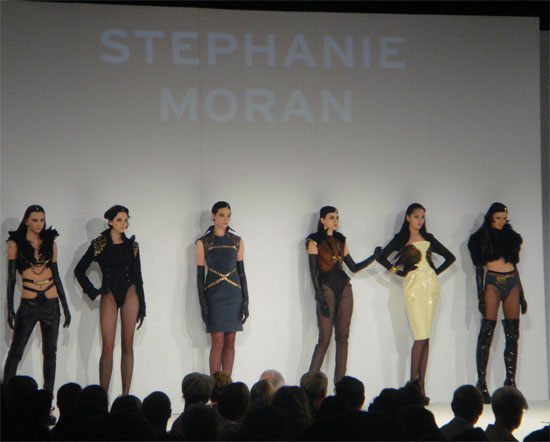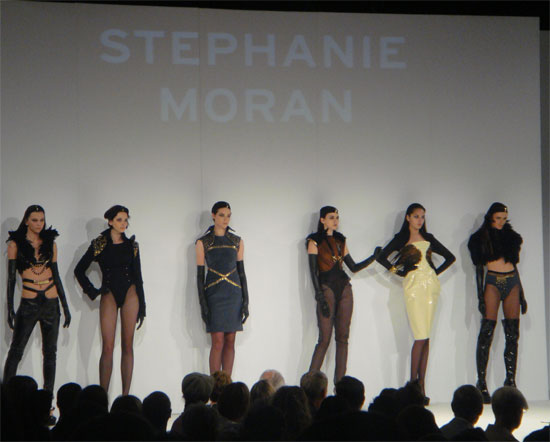 Designers to watch?
Stephanie Moran at Epsom marched her models out in PVC thigh high boots, a drop of denim and just the right amount of gold mixed in. Although she created outfits that are reminiscent of the fetish scene her choice of materials and the structure of her clothes showed that she should not stray far from our radar.
This was along with Hannah Stewart from Bristol, whose darling dress designs I wanted to purchase then and there. Her silk maxi was paraded in various colours and prints, from aqua blue to fuchsia pink with embellishments to give them their extra "I am beautiful, you can't be without me factor.
Either way, it won't be long until we find out which designers the fashion world will be watching…