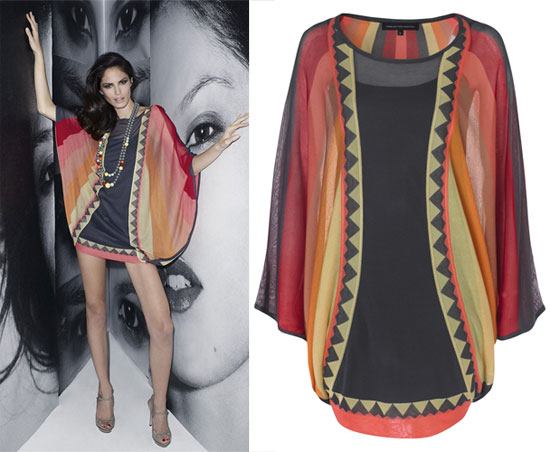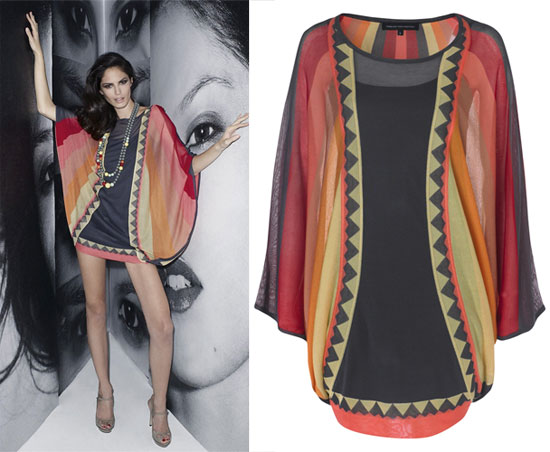 As I write this, it's pouring down with rain and to make matters worse, I can hear hailstones hitting the window pane.
But yet, just two hours ago the sun was blazing. Oh, you have to love the British weather and its unpredictable nature.
The constant climate change is of utmost importance when updating our wardrobes for summer so along with strapless dresses and miniscule shorts one must not forget summer knits for those cooler days.
Let me introduce you to this gorgeous colourful batwing summer knit top by French Connection.
The bright colour is enough to cheer you up on even the dreariest days and when teamed with skinny jeans and stacked wooden bangles it'd be the perfect outfit for evening drinks.
Best of all, when the sun does decide to shine in all its glory, this top is long enough for the brave fashionista within us to just pair with heels.
That's your fashion fix for today folks! £95 available online at French Connection.