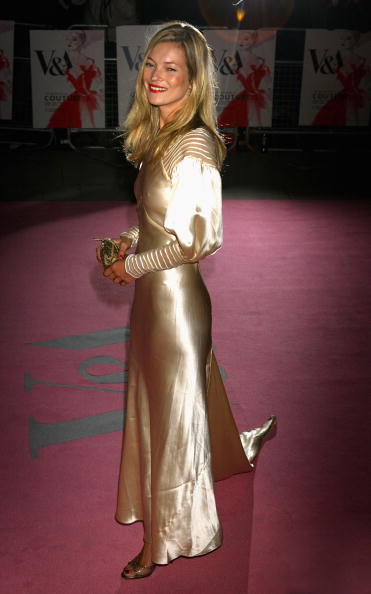 A vintage lovely can so easily become a retro mistake.
Walking into a jumble sale and decking yourself out in head to toe 80's and 90's does not mean you understand vintage shopping. It will not make you cool, despite what the legions of identikit 80's Madonna tributes walking around Hoxton might like to think.
Nor is dressing in head to toe fifties a guarantee that you will look like a goddess from Hollywoood's golden age. A retro mistake is just as bad as any other fashion mistake.
But good vintage fashion is here to stay for a very good reason , it offers unique clothing of the kind of quality that only top end designers provide today. Plus it tends to be a lot cheaper.
So what exactly is vintage? Well it's certainly not an item of clothing made in the last 15 years, despite what all those 80's and 90's revivalists might think. But it's still a fairly broad category, covering everything under 100 years old (100 and over is officially antique and deserves a telegram from the Queen or at least very gentle treatment).

It's easy to forget that for many years 'vintage' was simply 'second hand' and looked down upon by the fashion cognoscenti. Vintage is now so popular that it has become a mini-industry in itself. There are numerous vintage fashion boutiques, both in the traditional vintage strongholds such as London's Portobello Market and online.
Among the best in the UK are Radio Days and What the Butler Wore in Waterloo, Armstrongs in Edinburgh and Afflecks in Manchester.
There are also regular vintage fashion events like Frock Me and the Affordable Vintage Fashion Fair which are worth noting in your diary if you can get to them. Although these events are so big its easy to become overwhelmed and end up buying nothing.
The real advantage of buying vintage is not the price, or even the much vaunted uniqueness of the pieces, but the cut and the fabrics.
Vintage clothing was built to last, and limited budgets plus expensive manufacturing processes meant that good quality clothes were treasured. Vintage clothing is cut to fit so forget skinny celebrities; the ideal vintage buyer is a curvier woman and although sizes were smaller, clothing from earlier eras actually does account for hips, bums and busts.
To stay a step ahead of the crowd, shop outside of the season. Right now is the best time to hunt for some winter staples. A good vintage fur coat is great for the bitterest New York winter and works equally well in London or Paris. They're extremely politically incorrect which means that they're cheap, but if you're conscience demands something a bit more ethical but still want the vintage look, modern faux fur copies are about the same price and can be found in some of the less pedantic vintage boutiques.
Look out for cocktail dresses that can be shortened to bring them up to date. 40's fashion is great for a slightly gentler take on the big shoulder that dominated the A/W 09 catwalks.
The more unpopular something has been in recent years, the easier it is to find a vintage steal. Velvet is about to have a massive comeback having appeared on the Dolce & Gabbana, Proenza Schouler, Burberry, Prada, Lanvin and Chloe catwalks and is great for injecting a bit of feelgood glamour to your winter wardrobe. Look out for rich, dark colours and a fine pile to the fabric.