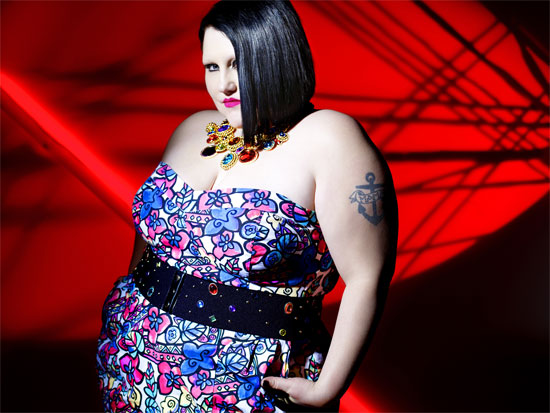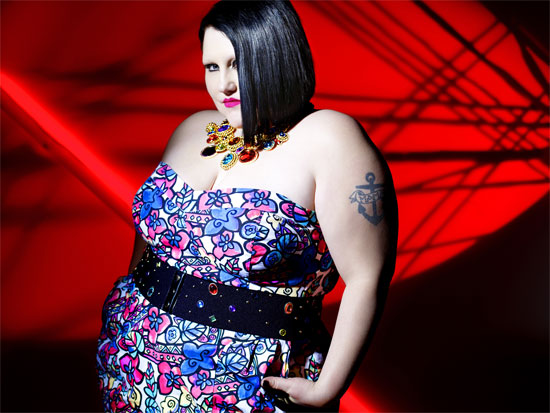 Finally fans can snap up Beth Ditto's much anticipated capsule collection for Evans this Thursday.
When I first heard that Beth would be doing a collection for the store, I did think "here we go again, yet another celebrity collaboration". But I confess, I'm eating my words.
Beth's collection was created in a similar vain to that of Kate Moss for Topshop; the singer brought her favourite pieces to the design team at Evans who created imitations of what they could. No, I'm definitely not a fan of the lack of originality behind the design process of many celebrity collections and I've expressed this in the past.
However I do think this has proved to be a much needed collaboration which will definitely rake it in for Sir Philip Green and Beth…but on a more important level, it has connected with an under-represented market.
Ladies that are size 14 and above constantly have to deal with fashion forward pieces on the high street only being available in limited sizes. Now the tables have turned. I have no doubt, size 8-12 fans will be clamouring to cinch some of Beth's dresses at the waist.
Look out for Beth Ditto for Evans at a store near you!
All over sequin top £65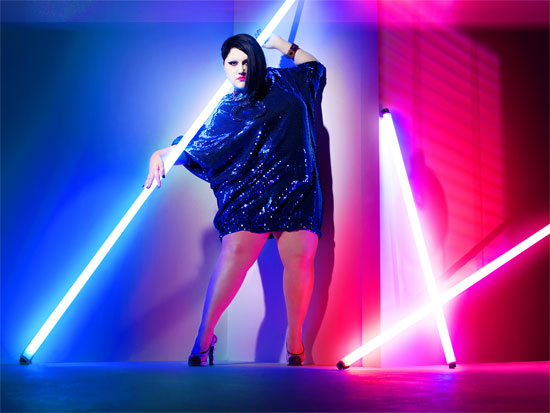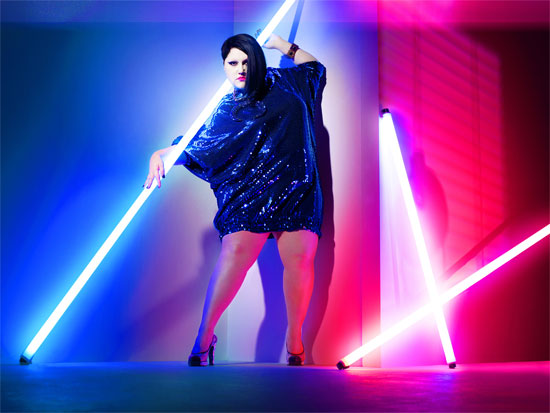 Domino print dress £45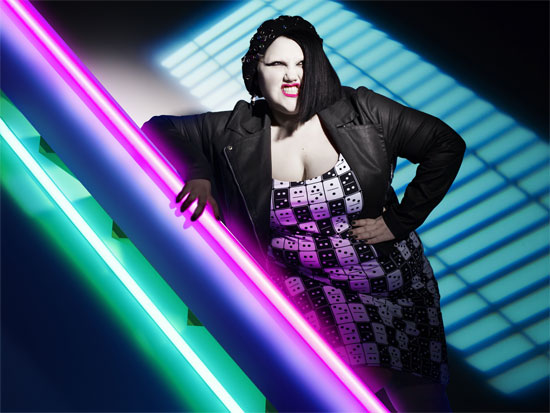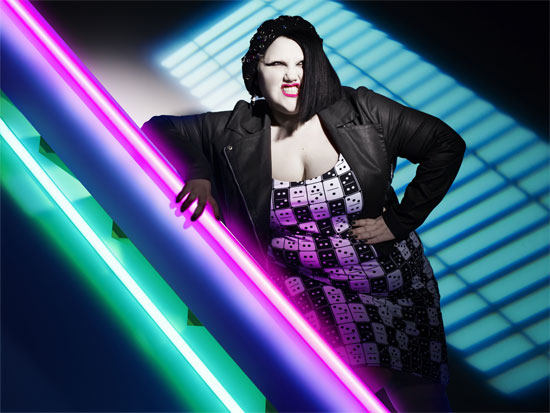 Stain glass prom dress £50