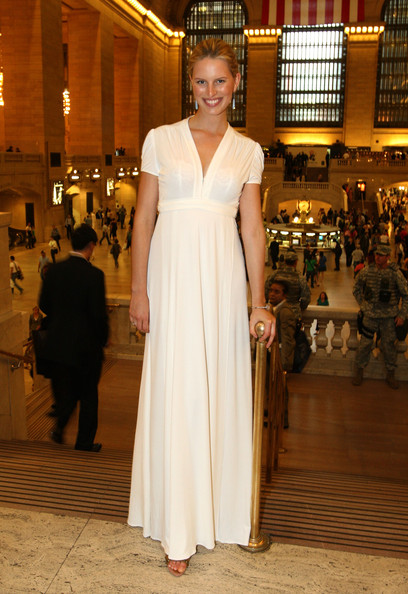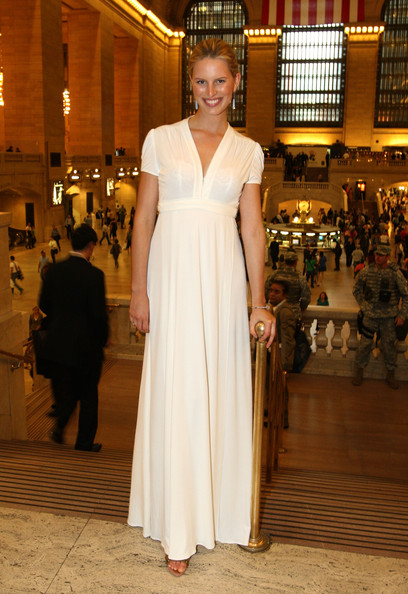 Karolina Kurkova is expecting a boy.
The 25 year old Czech supermodel, who is expecting her first child with her filmmaker fiance Archie Drury, is thrilled to be pregnant and can't wait to meet her new arrival.
The Victoria's Secret model explained: "The whole experience of having a baby inside of you that's growing is amazing. I start feeling the kicks now and feel the baby."
Karolina added she and Archie already have a name in mind, but want to keep tight lipped until their son is born.

She told America's OK magazine: "There's one that the baby really likes. It's really funny, I think he might have decided his name. I don't want to say it, but he knows his name because the baby responds when I talk about that name."
Models Adriana Lima, Heidi Klum and Gisele Bundchen are all also pregnant at the moment, and Karolina – who can soon be seen starring as Courtney A. Kreiger, an army recruit also known as Cover Girl, in new movie 'G.I.Joe: The Rise of the Cobra' – believes the quartet are sending out a positive message to the fashion industry.
She explained: "It's a nice message for the fashion industry, a nice thing showing that we are real women and we are normal and healthy and that's why we can get pregnant. And we're growing up. We're not 17 or 18. We're becoming women and becoming moms."
Karolina added she and Archie are yet to make wedding plans, instead focusing on their unborn baby.
However, is Archie's proposal is anything to go by it could take the couple some time to finalise arrangements.
He explained: "We were in Cape Town on Table Top Mountain in South Africa and I hid the ring in my sock.
"She's afraid of heights, so I had to get her up the mountain and it nearly fell out of my sock. Then she didn't answer me. She made me ask her four times because she was so nervous! But she said yes."