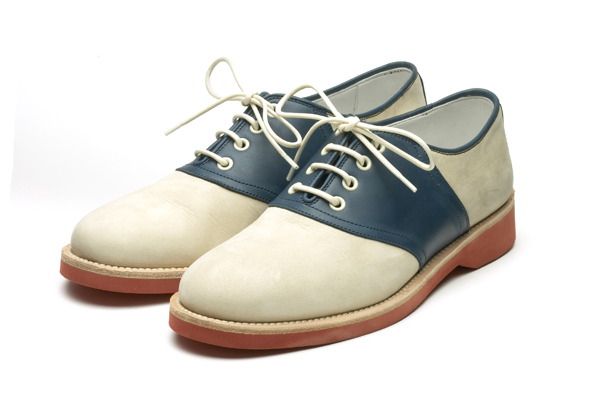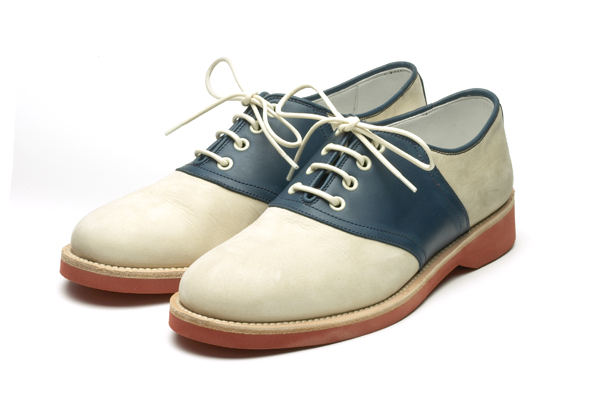 Rupert Sanderson has launched a brand new range of flat lace up shoes, the Saddled O's, exclusive to hip store Bergdorf Goodman.
The shoe crafting genius, who owns rather a few pairs of the shoes himself, felt the revival of the Saddled O is long overdue, and we couldn't agree more.
The Saddled Oxford was originally crafted as a golfing shoe, and this influence is still predominant in Sanderson's design. Now, this really should put me off , I rather dislike golf , but somehow it doesn't. In fact, it makes me like them even more; they really shouldn't be cool, but my gosh they are.
The classic and somewhat, how shall we say, 'geeky' cool of the Saddled O is an iconic style that's been around for decades, but this shoe simply couldn't be hotter right now.
Made from super-soft nubuck, the light and re-solable shoes come in a range of colour combinations, but my favourite has to be the classic blue and white.
This is definitely a look that's borrowed from the boys , bang on trend for Autumn/Winter '09, but the classic style will take you from season to season for years to come.
Super stylish, super practical and completely timeless? Now, that's what I call a good investment.
The shoes retail at £265 for women's and £295 for men's, available only at
Bergdorf Goodman, New York. If, however, you're not Stateside, you can get them online at www.rupertsanderson.co.uk