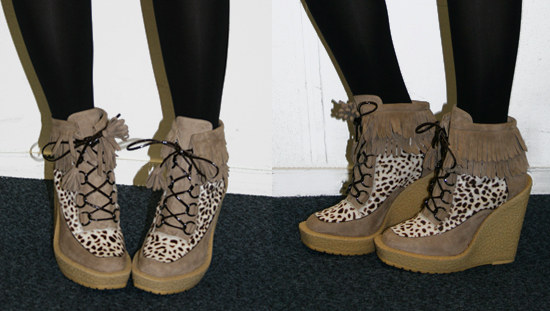 Emma Cook's highly anticipated collection of  A/Wo9 boots for Topshop finally went on sale today.The A/Wo8 boots were a massive success and the latest offering from the designer is set to follow in its footsteps.
Cook has created two styles for the collection – all of which are wedges – and although one shape is very similar to the 2008 chained, chunky boot, the other looks like more of a shoe-boot with brogue-style characteristics.
Our favourites are the first three lace-up designs made from printed pony skins. The support around the ankle combined with the chunky wedge  means these boots are perfect for winter and bound to be comfortable to totter around in! Get yours while you still can as judging by last year, these babies are not going to be around for long.