Last Updated on 19th October 2013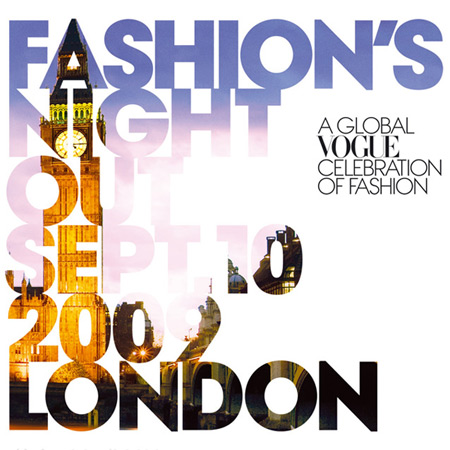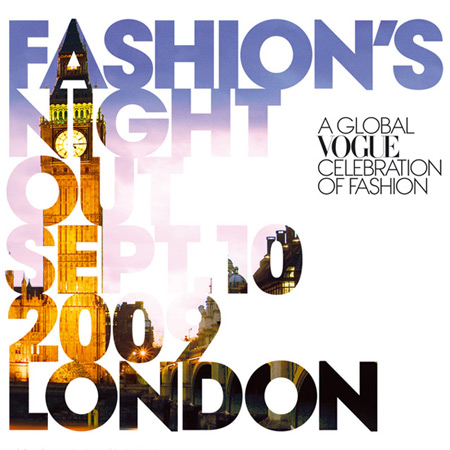 While the Fashion's Night Out event organised by Vogue in New York may have attracted most of the media attention, here in London the event was equally fun and a unique opportunity to meet some of our favourite designers and fashion icons.
With so many designers about, this was not an occasion to dress down for, but the champagne and cocktails being served in almost every shop taking part certainly helped ease the pain of walking around Mayfair for three hours in stupidly high heels.
For me the highlight of the night was talking to three of my favourite men in fashion – Christopher Kane, Osman Yousefzada and Rupert Sanderson.
Sanderson, who is also celebrating three years of residency in Bruton Place, cleared away all of his beautiful shoes to turn his shop into a painting studio. Guests were invited to paint a white square of card and all the squares will be laid out on the nearby Berkley Square to create the largest high heel ever which Sanderson will photograph from a helicopter, sending signed prints to all the participants.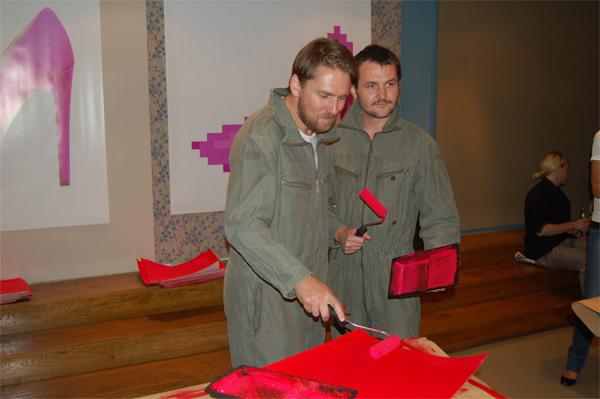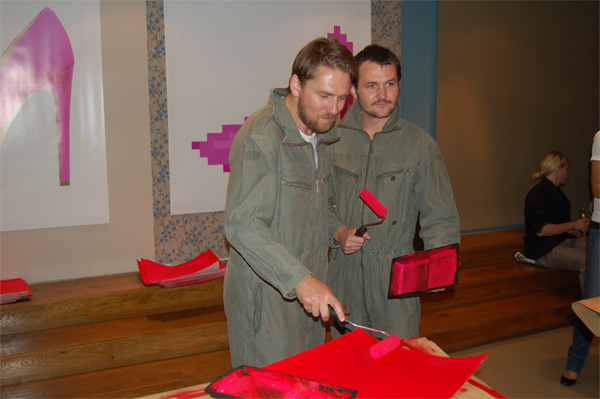 Dressed in pilot-style khaki overalls, Sanderson seemed to be having a good time and was completely lovely. Why was his event not focused on selling shoes? He wanted to do something fun and this was the first thing that popped into his head, a celebration of shoes and "our manor" (the London equivalent of "his hood").
Then it was on the Bruton Street to Juicy Couture, Diane von Furstenburg, Matthew Williamson, Stella McCartney and Kenzo.  With so many lovely clothes and people to look at and champagne on offer in all of the stores, it was hard not to feel like spending money. And that was pretty much the point of the evening.
Poor Matthew Williamson was unable to be in his shop due to family issues in Manchester, but the atmosphere in his shop was bubbly with Chambord spiked champagne and we spotted Little Boots among those perusing the rails. Stella McCartney's store felt less inviting, but there were manicures and balloon corsages being made for the customers plus the winner of Britain's Next Top Model modelling some of the key Autumn/Winter pieces.
On the street we bumped into two MyFashionLife fans,  Ayo and Imo, clutching bags full of Myla underwear. "This is definitely the best way to shop, people are so much more relaxed," said Ayo. "I only bought this because I wanted the goody bag – it definitely does encourage you to shop."
Nicole Farhi was a popular stop off, offering chocolate filled crepes and seats for the weary shoppers who included a hungry looking Alice Dellal. I nearly fainted meeting Nicole Farhi herself.
Bumping into Alice later with Pixie Geldof, who was carrying a HUGE Kurt Geiger bag, the girls were obviously having a good time. "I sold a fur coat in Miu Miu – I didn't get any commission for it though," said Alice.
The best parties could be found at Browns, Tods and Maison Martin Margiela. Tods attracted royalty in the form of Princesses Beatrice and Eugenie, while MMM laid on a Brazilian buffet and djs. But it was Browns that really stole the show, with designers manning the tills including William Tempest, Henry Holland, Antonio Berardi and a tired but happy looking Osman Yousefzada who had just flow in from Milan.  Model turned designer Ben Grimes provided the music and Christopher Kane swung by for an after work drink.
"Everyone is in such an exuberant mood, it's really nice to see. The fun has been taken out of shopping recently, but the creativity survives. It's a great idea," said Kane.
Certainly, in my 26 years in London I have never seen the designer shops so busy, or look so inviting. And the designers and celebrities also seemed to genuinely enjoy it.
"I'm delighted," said Josh Schulman, CEO of Jimmy Choo who was in the store watching as one woman stacked up five boxes of new purchases. "Its about selling lots but it's also about feeling good about shopping again. It really feels like an old fashioned bloc party."
Did I buy anything? Only one of the £10 souvenir Vogue t-shirts which were being sold in all the participating shops to raise money for charity Crisis. Did I have a good time? Yes, it's hard not to with the champagne flowing and so many interesting people around in a good mood. And I spotted one or two items I will definitely be going back for in shops I would never normally go into. This is how shopping, and indeed fashion, should be – fun, stress free, inviting and a bit of a party.