Last Updated on 17th September 2009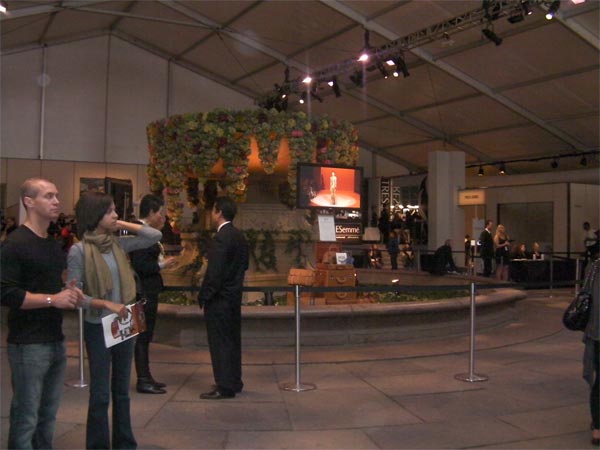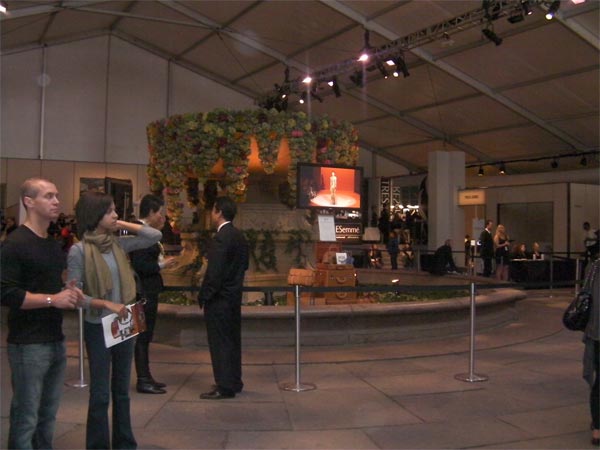 With the end of Fashion Week fast approaching things have definitely calmed down inside the tents, so I was excited to see that there was a little PR stunt going on in front of the tents as I made my way in. In order to promote their new show, "Naughty Chef," the Oxygen channel hired a slew of people to wear "Feed the Models" shirts and chant various tunes about the reality show — very clever and it got the attention of a lot of photographers.
As you can see from the photo below things were pretty calm today in the tents so I took the opportunity to snap some shots of what it's like inside to give you guys an idea in case you've yet to go!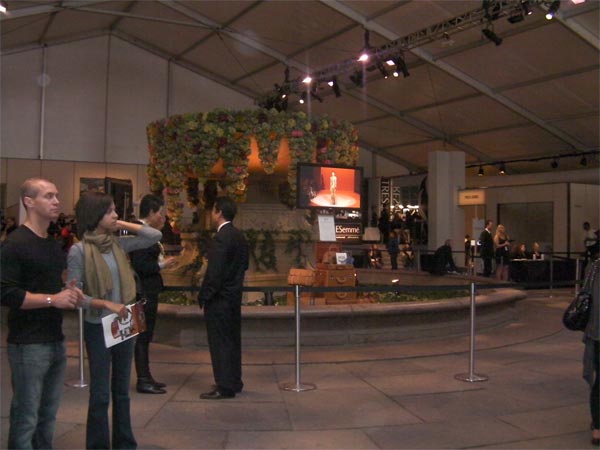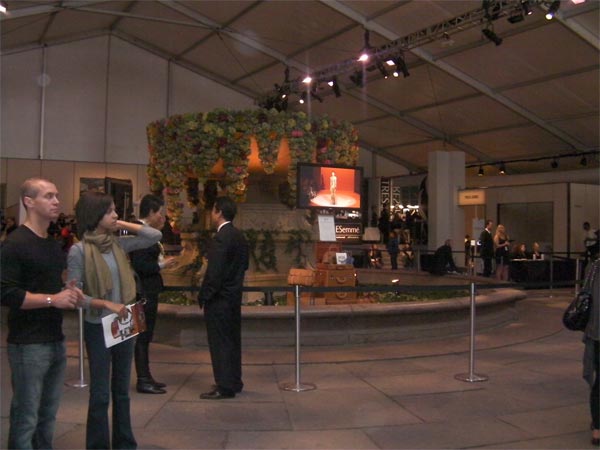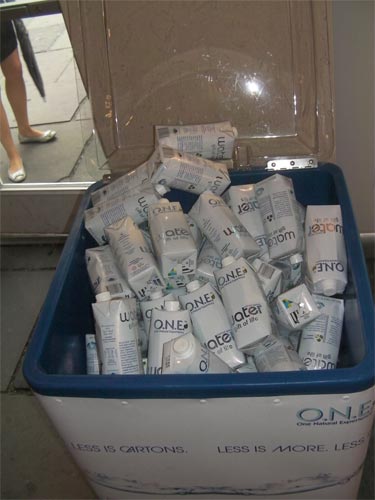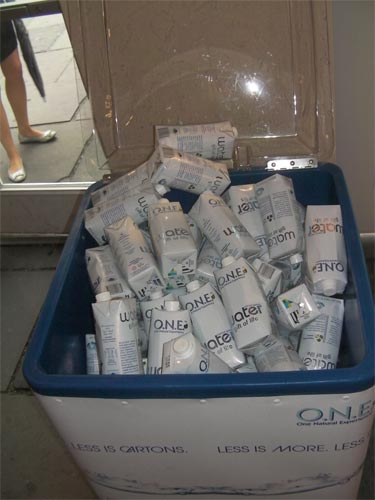 Above is a picture of one of the countless bins of water to keep all the attendees hydrated, a view of what it's like getting in line for a show, and finally McCafe where guests go to get their caffeine fix.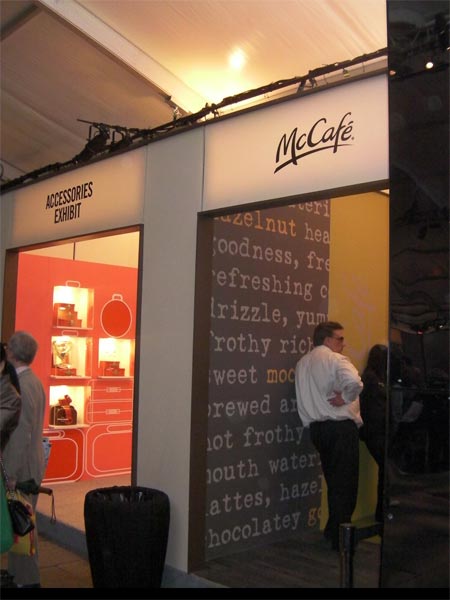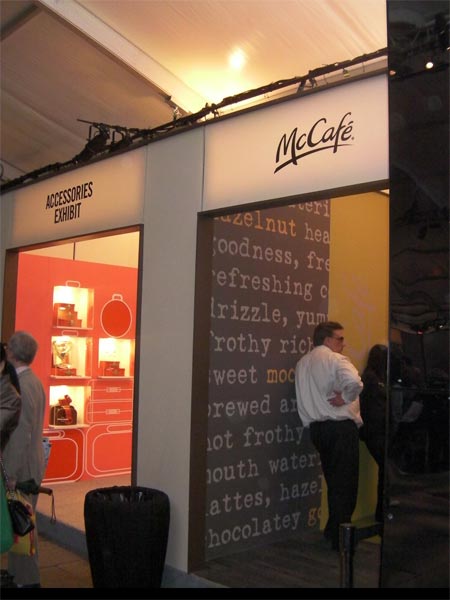 Aside from taking tent snapshots, the highlights of my day included the Nanette Lepore show (unlike practically every other show I've been to this season, this one actually had a gift bag! Albeit only a tiny vile of Nanette perfume…), and the Milly show. In between the two shows I headed to the Bryant Park Hotel to check-out the Kmart/Sears suite and on the way up I shared an elevator with Jill Zarin from "The Real Housewives of New York" and her PR gal.
Zarin was talking about how Milly isn't really her style and that she thought it would be more appropriate for Ramona to which her PR gal responded that she was taking Ramona and a whole crew of girls to the show at 3pm. They then proceeded to discuss whether Milly was more "Lilly Pulitzer-esque" or "Hermes-sy." Hmm.
As you'd expect, both Milly and Lepore, were full of wearable, commercial clothes that will take very little alternation before hitting retail floors. I especially loved Milly's outerwear this season which included a slew of little jackets with gold buttons — super cute!