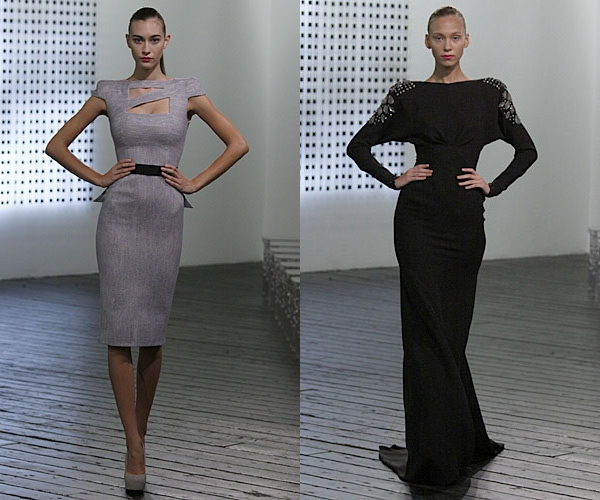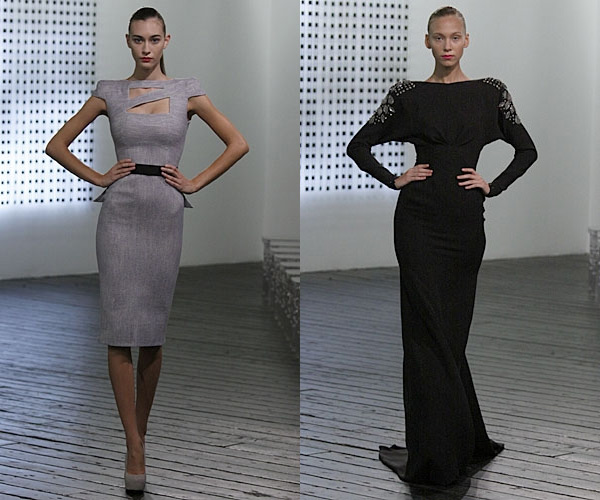 Yesterday saw Victoria Beckham unveil her third collection at New York Fashion Week.
While it may seem that the Popstar-turned-Wag-turned-designer did not take any risks with her latest collection, Beckham has released a range which does boast all the stand-out elements of her previous collections, while adapting them for a fresher, S/S10 look. And why should she make a dramatic change to her designs when she has, so far, been extremely successful in her efforts as a new designer?
VB's fitted dress is back – this time with a nod to decade-of-the-moment, the 80s. Power shoulders feature, along with sharply tailored Peplum skirts, cut-out dresses and generally, much shorter hemlines. To top it all off, Beckham rounded off the collection of 10 looks by dressing her models in YSL platform pumps. Yes, this time round, it is definitely all about the leg.
Interior corsetry mean that many of the dresses may not be the most comfortable of outfits but if Beckham knows one thing, it's how to make a woman look and feel good. As the designer noted: the structure of the dresses means that 'every woman who wears these dresses can have a great posture and look great from every angle.'
Beckham has certainly come a long way from her Spice Girl days but continues to acknowledge her roots, thanking the industry for taking her seriously: 'I know I used to be in a pop group and I'm married to a footballer – a very lovely footballer… but I'm grateful that people are prepared to leave their preconceptions at the door and let the dresses speak for themselves.'