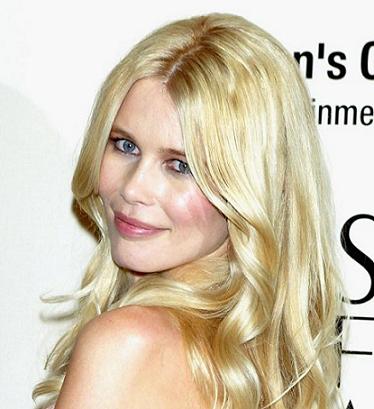 Despite being 39 and a mother to two children, Claudia Schiffer admits she looks and feels better than ever before.
We're inclined to agree; the supermodel – who has been in the industry for 21 years and shows no signs of ageing – said she's thinner, fitter and more toned now than she was in her twenties, despite eating more food.
She told timesonline: "Today I only eat organic food and try to exercise three times a week. I go power walking and I do Pilates, which has made my body more toned and elongated my muscles. I also actually lost a lot of weight after I gave birth. Sometimes your metabolism speeds up a lot, so I am thinner today than I ever was, which is great because I can eat more food. Well, it's alright for some!
The blonde bombshell, who has recently been announced as the face of the new Alberta Ferretti fragrance, also admitted she was very shy and nervous when she was first discovered at 17 by Düsseldorf disco, but modelling has done wonders for her confidence.
"I would never want to be in my twenties again, she said. "I like myself so much better today. You know what, Claudia? So do we (although we rather liked you in your twenties, too).
[Images]