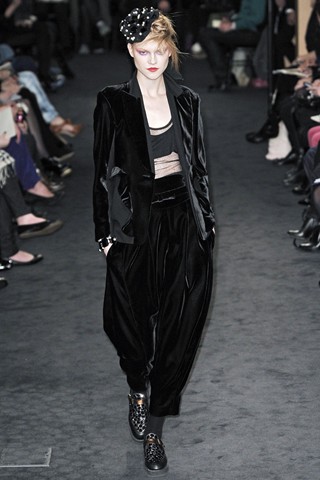 Sonia Rykiel has announced it will join forces with high street store H&M as their next guest designer.
In the latest designer/high street collaboration, the French fashion house will design two collections for the Swedish-born store, set to debut in autumn this year and spring 2010.
A lingerie collection will be launched across 1,500 H&M stores worldwide on December 5th, whilst the collection will also retail in major Sonia Rykiel boutiques across the globe.
According to Reuters, Sonia Rykiel will also collaborate on a second collection for spring 2010 which will feature a series of knitwear designs for women and children, and is set to launch in around 250 H&M stores on February 20th 2010.
Sonia Rykiel joins a whole host of other designers and artists who have also collaborated with the store, including Jimmy Choo, Karl Lagerfeld, Stella McCartney and Madonna.
If these high street designs are anything like the ones for the luxury label, we're expecting big things.
[Images]