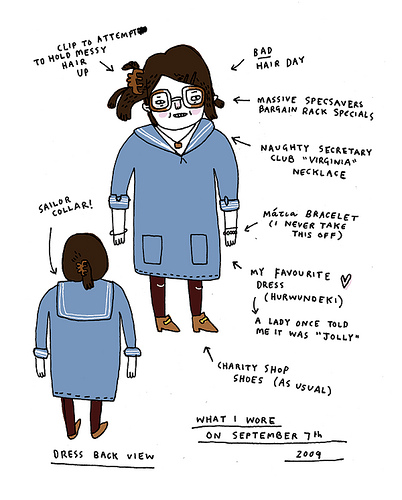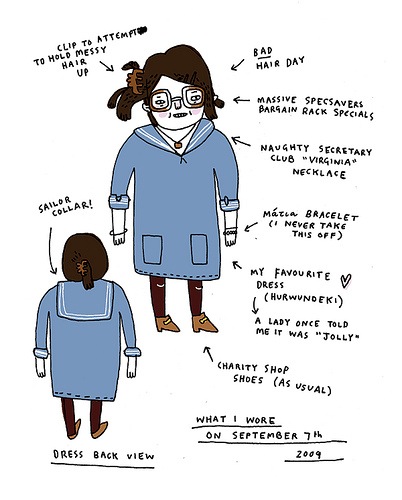 It's hard to remember how we managed to keep up to date with the new collections before style.com came around. After all, only a very few key journalists, buyers and VIPs get invited to the serious fashion shows and magazines rarely show more than the edited highlights, so style.com is always there ready to give us a quick fix if we're craving inspiration on another grey monday morning.
But now we've found something else far more addictive. We're all familiar with the fashion bloggers who post pictures of their outfits , some are fascinating other simply self-indulgent. But illustrator Gemma Correll has taken this in a slightly different direction with her flickr group What I Wore Today, which is rapidly winning an international fashion following.
The group features daily drawings by anyone and everyone, from professional illustrators and artists to fashion editors and writers, and is honest, funny and refreshing.
If Correll gets enough submissions she's planning on publishing them in a book, so get drawing…