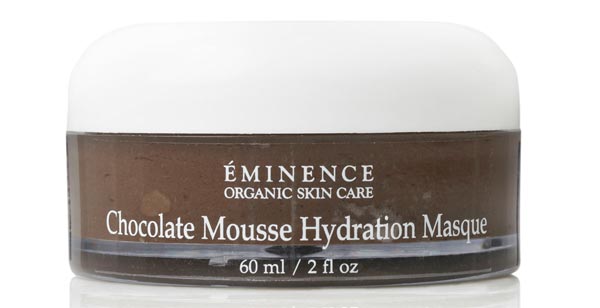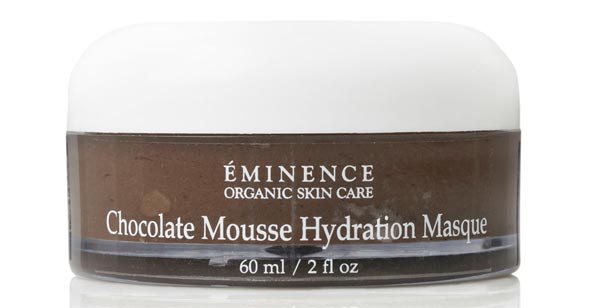 What: National Chocolate Week runs from October 12 to 18. And it's only right to celebrate. But the summer diets have gone by the wayside and with the new season party dresses looking decidedly body con, the real stuff will just have to wait.
So instead we've chosen to celebrate with Éminence Organic Skincare Chocolate Mousse Hydration Masque (£36/60ml). Apparently, chocolate works wonders for the skin.
The mask is collagen boosting and is designed to plump, tackle dry skin and fight the signs of ageing. Cocoa is packed with anti-oxidants to smooth skin, macadamia nut oil moisturises, and almond oil reduces inflammation.
With a fragrance that smells exactly like real chocolate mousse the temptation to stick a loaded finger of it in the mouth is far too tempting.
Application: There's something very, very wrong with smearing a thick brown paste all over your face. However the smell of the cream compensated for how bizarre this looked on.
Only a small amount is needed for use over the entire face, and it takes just five to ten minutes before it has set and can be removed.
The cream really did feel wonderfully cool and soothing on the skin up to a couple of minutes after application. However it became slightly uncomfortable once set.
But thank god this is one of those face masks that is easily removed. There really is nothing worse that a masque that undoes all the good it does you when you have to scrub your skin red raw to remove it. This one took just a piece of cotton wool soaked in luke warm water to take off.
The result: Immediatley after removing it, my skin was quite pink but didn't feel noticeably smoother. However a few hours later, and more noticeably, the next morning, my skin did feel exceptionally soft. However, I like many, suffer from dry skin on my forehead and I was really looking forward to seeing what the mask could do for me. However the results here were not as dramatic.
Overall: This felt like a very luxurious treat; the smell was to die for, it felt gorgeous on the skin, was removed easily and gave instantly noticeable results. And importantly, no calories!
Rating: 7/10
Éminence products are available from salons and spas nationwide call: 01527 834 904 or visit www.theskinsmith.co.uk for stockists.