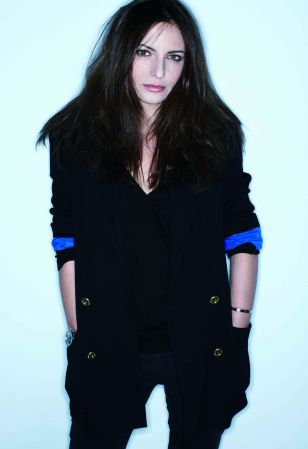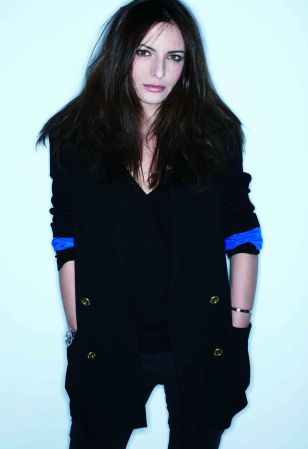 With wardrobes worth their weight in gold, and hairdos commanding very little to look perfect, it's the makeup bags of these fashion doyennes we never get to see.
To find out the secrets behind their luminous complexions, catwalk replica bee-stung pouts and impeccably natural looking tans, we delved deep into Harper's Bazaar's newly-appointed fashion director Gabriele Hackworthy's makeup bag.
Recognised for her cutting edge style and distinct fashion perspective, Gabriele has more than 15 years' experience in the fashion industry.  
Having started out at Australian Vogue and promoted to fashion director at the impressive age of 26, Gabriele has also worked as fashion director-at-large for both Japanese and Chinese Vogue, when the latter publication launched in 2004.
We caught up with Gabriele for a quick chat about her beauty regime and the products she swears by to keep her looking camera ready in a stylishly hectic job…
What's in your makeup bag?
Cle De Peau concealer, Shu Uemera eyelash curlers, I use two foundations – YSL Perfect Touch foundation or Cle de Peau Refining Fluid FoundationMac Cream blush in Posey and Estée Lauder Sumptuous Bold Volume Lifting Mascara.
Talk us through your morning makeup routine…
Wash, moisturise and apply sunscreen, then foundation and a little mascara.
You've travelled a lot in your career – which products do you swear by to preserve a fresh, jet-set look?
Visine Eye drops, Nars Nourishing Eye cream and Cle De Peau concealer.
We're currently compiling our holiday suitcase – what's in yours?
Elta MD Skincare UV Shield SPF 50, which is a great oil free and sheer sunscreen that I wear every day.  I love the whole St Tropez range of products, particularly their Instant Glow Wash Off Body Lotion, which I use to top up or even out my tan, and the Instant Shimmer stick which I use as a blusher. Mac Face and Body foundation is the perfect light foundation for holidays. Lucas' Pawpaw Ointment – I use it as a moisturiser on the plane and as a lip salve, and it's great for sunburn.
For frazzled beach and sun damaged hair, I like Kevin Murphy's Born Again hair treatment or Aussie's 3 Minute Miracle Reconstructor Deep Conditioner. I always take a bottle of Evian spray to the beach to freshen up, Zimmermann bikinis, Balenciaga sunglasses, YSL espadrilles, Prada banana print skirt, Acne T-shirts and shorts.
You've got more than 15 years' experience in the fashion industry – what useful tips have you picked up along the way?
I always ask the models and make-up artists for the beauty secrets and tricks of the trade, but the two things I swear by are: always use an eyelash curler before applying mascara to help curl the lashes and widen the eye, and apply a highlighter to the inside corner of the eye and on the cheekbones to brighten your face.
Name one beauty product you cannot go without and why…
Dr Penna Jones Formula 2006, which I use morning and night as it acts like a toner, exfoliator and moisturiser all in one.
What's in your capsule wardrobe?
Black, white and navy separates.  Balenciaga dresses, coats, and blazers; Acne jeans, T-shirts and leather jackets; Chloe and YSL silk shirts.
Summer's here – what are your favourite trends and how will you be working them?
I love the white trend for summer because it translates well in the city in a more tailored way (white jeans a white shirt and blazer), and for the weekend in a more romantic and relaxed silhouette (peasant off-the-shoulder cheesecloth dresses) – both look great with a tan.  For evening, I love all the jewel tone silks.  I have my eye on an emerald green Lanvin dress.
What's been your best purchase this season?
My Prada banana print mini skirt because it's fun, frivolous and sexy.  I can wear it to work with a high strappy Azzedine Alaia sandal or on the weekend with a T-shirt and flats.
Tell us your fashion and beauty no-no's…
My pet fashion hate is flesh coloured pantyhose which only nurses and the Queen should be allowed to wear.  The Only Way Is Essex brand of beauty sums up all my beauty no no's – too much fake tan, fake nails, fake boobs and false eyelashes. I prefer "real" beauty.