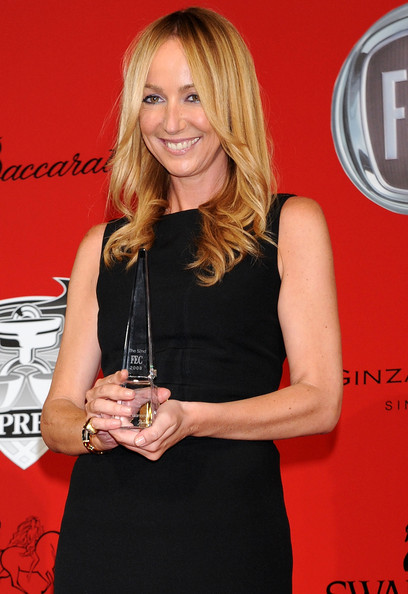 Gucci's gettin' down with the kids. The Italian fashion house has launched a new collection of eyewear for the younger generation, called Gucci Eyeweb.
Designed by Gucci's creative director Frida Giannini , who was named fashion designer of the year at Glamour's Women of the Year awards in June , the sunglasses combine quality with iconic designs, resulting in two styles of frames available in six different colours, with a further three designs being added to the collection for S/S10.
But the new collection is more than a simple sunnies line. Aimed at social web-users, the sleek shades will be showcased on an interactive micro-site (guccieyeweb.com) where users can view the sunglasses in 3D using a 90 degree rotating system, allowing them not only to examine the eye-candy, but also see reflections of friends in the lenses by upload their own images.
"I designed these sunglasses and the accompanying social networking site with today's digital generation in mind. I hope that they will both enjoy wearing them and 'reflecting and connecting' their own creativity with their friends around the world, Frida said.
According to Fashion United, Gucci's Eyeweb sunglasses will retail for £135 , the first time the luxury label has designed a lower-price line aimed at a younger audience , and will be available in Gucci stores and online.
Interactive websites are fashion's next big thing , just look at Schway.