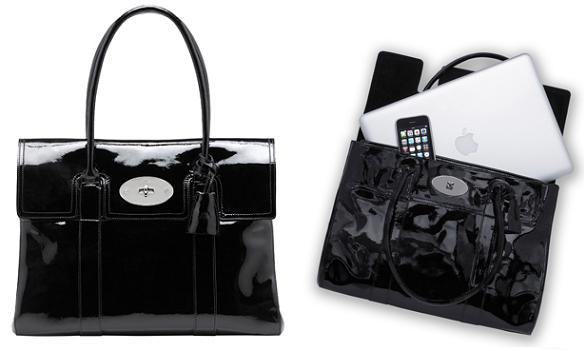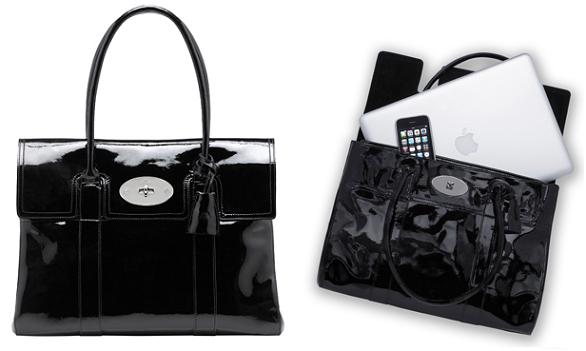 We love it when fashion and technology rub shoulders, and this, we think, could be the best partnership we've seen in a long time: Mulberry and Apple.
The pair have come together to create a collection of super stylish bags to hold Apple's best sellers , the MacBook, MacBook Pro, iPod, iPhone and iPod Nano.
Earlier this year, Apple approached the British luxury brand to design the nine piece collection formed of their favourite bags, but all tweaked to accommodate Apple's gadgets. Take, for example, Mulberry's classic Bayswater, which has been enhanced with perfect padding to protect a laptop, phone or MP3 player, and even has eyelet holes for easy headphone access. Genius, right?
Emma Hill, Mulberry's creative director and Apple addict, said she was "thrilled that we were asked to be Apple's first luxury collaboration. Apple products are too beautiful to reside in drab bags! Grazia reported.
We're always lusting after the latest Mulberry must-haves, but luxury laptop bags and marvellous mobile phone cases from our favourite bag-boasting label, too? Amazing.
The bags will be available in Mulberry stores, on their website at www.mulberry.com, and on Apple's European website from 1st December. We're writing to Santa asap.