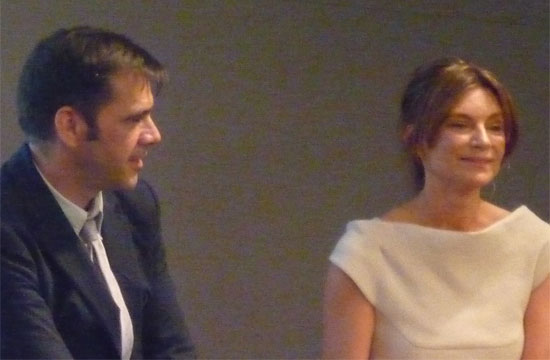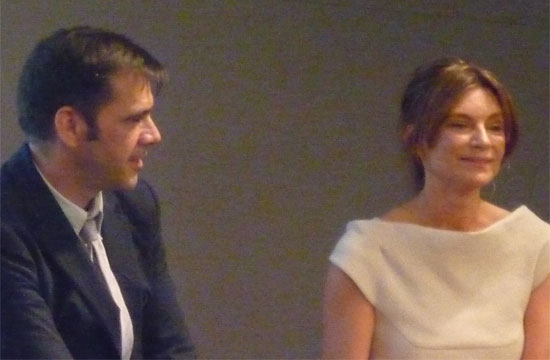 On Tuesday night, fashion's press, bloggers and Tweeters were invited to London's Apple store for a discussion about the relationship between fashion and technology with Net-a-Porter founder Natalie Massenet, and fashion designer Roland Mouret.
Massenet has always been passionate about technology. Back in 2000 when she first came up with the concept of the luxury fashion website, there were few that thought it would be a success. Mouret said himself that he thought she was crazy to start Net a Porter – that nobody would want to buy clothes without being able to touch them or to try them on. Oh, how wrong he was. After testing the service himself, he soon changed his mind and offered his products for sale without further hesitation. Describing the moment he received the beautiful package, he explained:
'The service was amazing. From a cold machine you receive warmth… I have no regret now…. [it's the] most amazing story and I'm so happy to be a part of it.'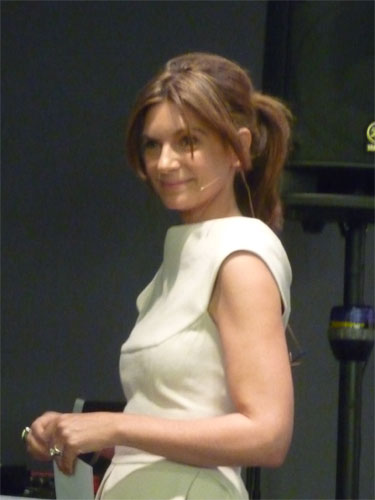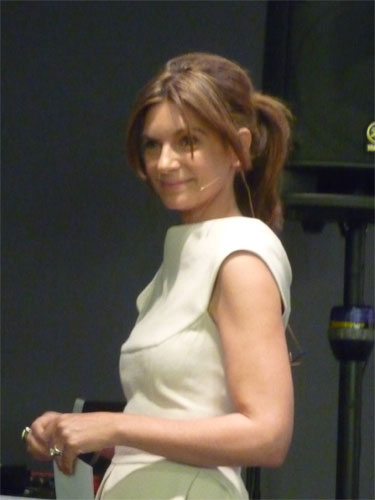 The service was the first of it's kind to offer consumers access to catwalk items immediately, without having to wait 6 months for them to arrive in the shops, and since then Massenet has strived to develop her business in conjunction with technological advances.
Only last week, we saw the use of Green Screen Technology on Net-a-Porter's homepage for the first time. A mini Mouret walked onto our screens, introducing his new TTD which is available to buy on the website. (I'm starting to save now.)
So what more could they possibly do?
Looking immaculate in her cream RM by Roland Mouret dress, Massenet retold the story of how she was approached in 2001 by a mobile phone company who wanted to produce a 'pretty' phone that women would like to use. Declining, Massenet exclaimed that women also like technology and wish to use it in a way that will benefit them as consumers. Hence the Net a Porter collaboration with Apple, producing the brand new Net-App for iPhone and iTouch users.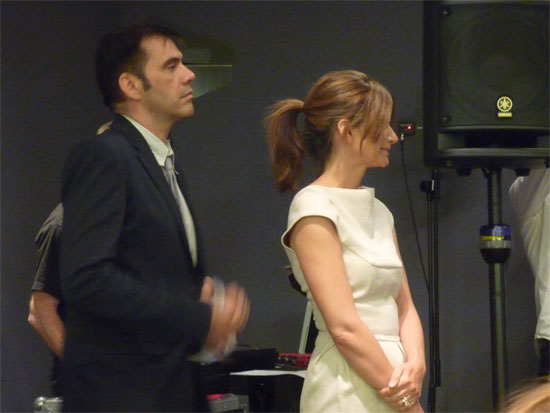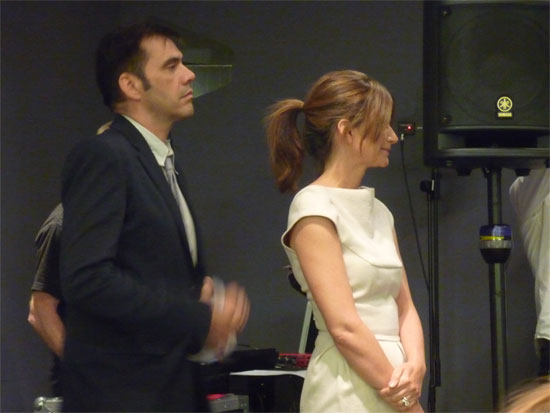 The Net-App can be downloaded as an application to your IPhone so that you never miss out on any arrival news. Peruse at your leisure wherever you are, create wish lists and even buy; the Net-App ensures that you will never miss a  thing.
Massenet suggests that the ultimate way to shop for the busy mother/business woman is on the phone. Mouret further underlined the attractive convenience of the application by stating:
'It is speeding up… and it's becoming more tactile at the same time. It's quite sexy… now you can have Roland Mouret in your hand.' (Yep, we all giggled…)
So what next on the fashion/technology agenda? 'Bypassing Fashion Week?' one audience member suggested. 'Perhaps… we discussed this earlier…fashion is not an established thing.' Mouret answered. Massenet agreed that the fashion platform is always changing.
'It's just how we're digesting it that is different… but the thing that stays constant is the product at the end… the joy stays the same.'