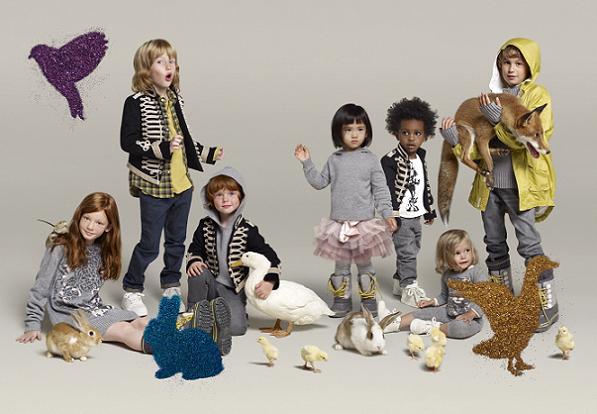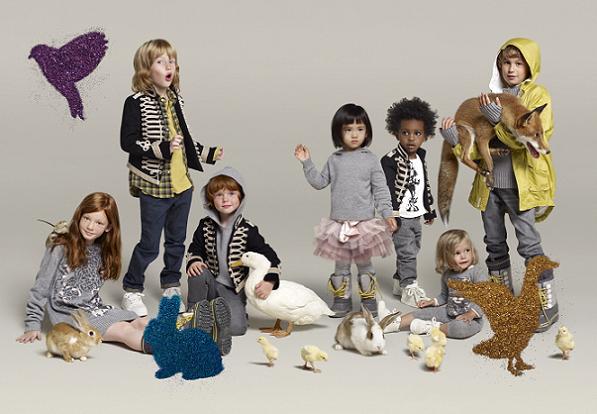 Stella McCartney for GapKids and babyGap launches tomorrow! The British designer has created a collection for boys and girls from 0-6 months up to the age of 12, which features Stella's signature touches.
Staying true to her vision, a soft colour palette and familiar silhouettes have been redesigned for the GapKids collection to bring a playful, child-like charm to the line.
"For years now I've wanted to create a collection for kids, said Stella, who's a mother of three herself. "I think it has a mix of playful and practical. I tried to create a whole kids wardrobe. There are pieces that are classic and sort of timeless and hopefully very chic, mixed with more playful and a little bit cooler pieces.
For girls, key pieces include a leopard print knit and a velvet blazer which reflect the designer's iconic style, whilst flared and skinny jeans provide the basis to many outfits. For boys, monster and superhero graphic tees are fun pieces, with classic items coming in the form of a navy pea-wool coat and an epaulette trench.
How adorable. Meanwhile, the babyGap line sees cotton and cashmere styles in simple shapes and soft hues of heather-grey, sky and misty rose across all-in-one pieces and patterned sweaters.
"We're thrilled to have the opportunity to build on successful past collaborations with a world class design talent like Stella, said Marka Hansen, president of Gap North America.
Stella McCartney for GapKids and babyGap hits stores in the US today, but launches in stores nationwide across the UK, Ireland and France tomorrow, and from the 11th November in Japan.
We know what we're getting all our little friends for Christmas.