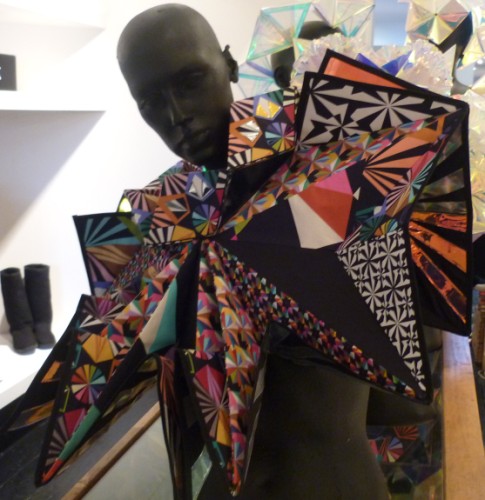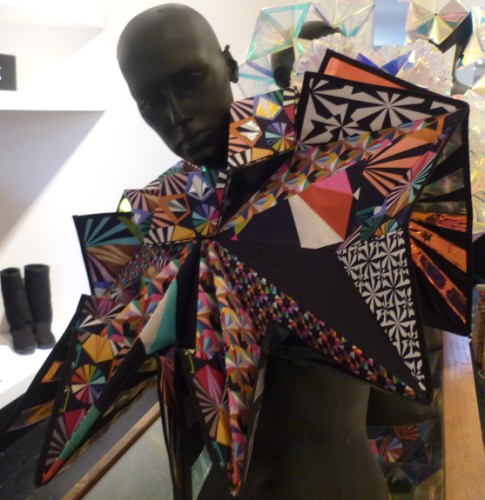 Not so long ago, the lovely people at Cube PR invited us to view the latest collections from some of their favourite clients, including Bank, Timberland and Fred Butler. Here, we take a look at our pick of the bunch for next season:
Darkroom
Darkroom is a new concept store that is set to open in London next month. The brand mixes high-end fashion and interior accessories and the store (which will be on Lamb Conduit Street in Holborn) will also house art and sculpture exhibitions.
The collection at Cube was striking yet simple, offering practical pieces that could alternatively be seen as works of art to just sit and admire. Leather accessories from designer Fleet Ilya took inspiration from saddlery, constructed with moveable joints, while Medicine Douce (who has collaborated with none other than Christian Lacroix) used rope to create contemporary and unusual jewellery.
Our favourite pieces had to be the hand-knitted leather clutch from Camilla Staerk and Von Sono's oversized scarf.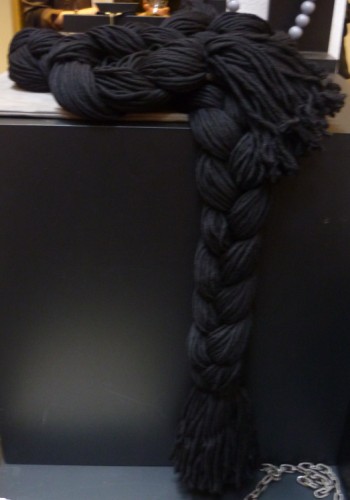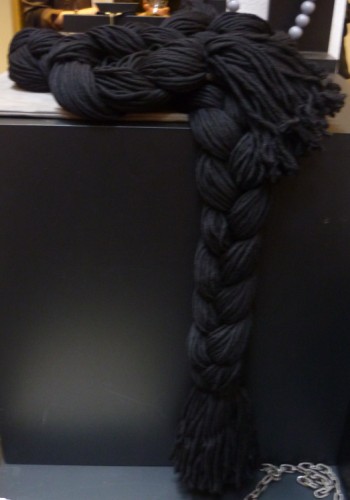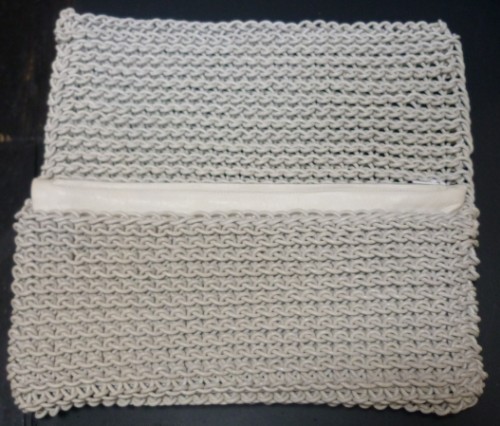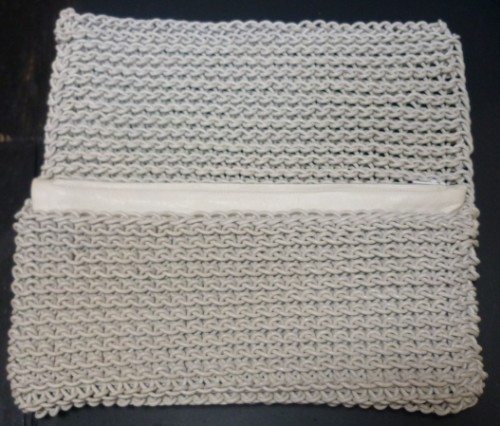 Fred Butler
Entitled Hibiscus Ridiculous, Fred Butler's spring 2010 collection was a complex spectrum of shiny, plastic, colour. 3D stars were the main focus of these accessories, in the form of wide-pronged chokers and holographic head gear.
The props stylist and accessories designer won New Gen sponsorship this season and will be showing at Somerset House during London Fashion Week. It's no wonder that her dramatic collection has grabbed attention, since Butler's enormous 3D accessories have been used in music videos for The Gossip, Little Boots and Lady Sovereign. By the looks of the spring 2010 offering, we think this extravagant designer should be expecting a call from a certain Miss Gaga in the near future!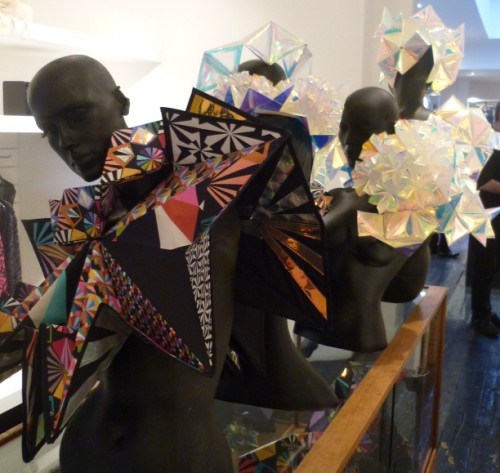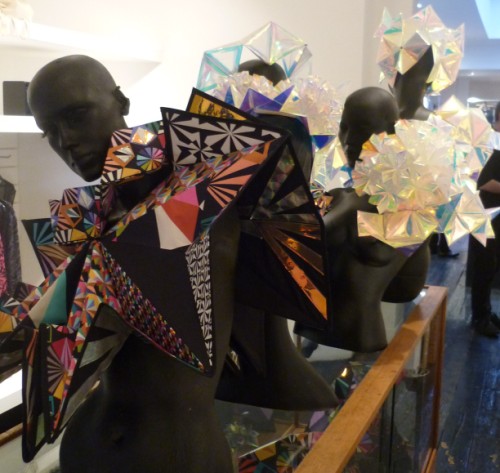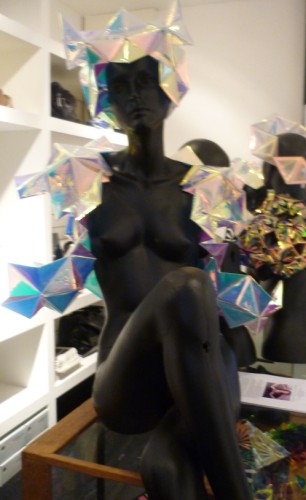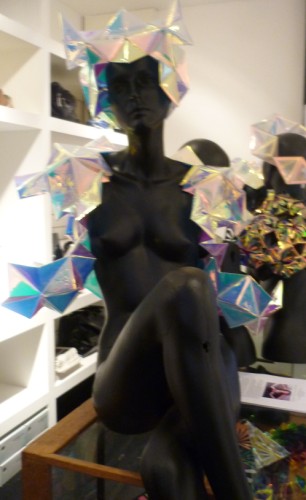 Henri Lloyd
Truth be told, we didn't expect to be very taken with the selection from Henri Lloyd – afterall, they're traditionally the creators of practical sailing clothing and well… we're not your average sailors. That said Henri Lloyd have produced quite a decent, preppy collection for spring 2010. No, they're not fashion innovators but they are good at playing to their nautical strengths.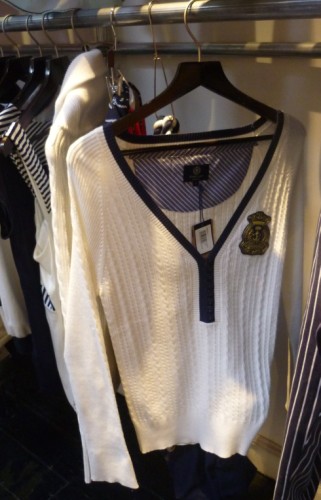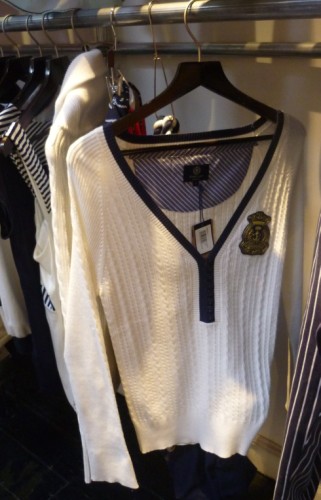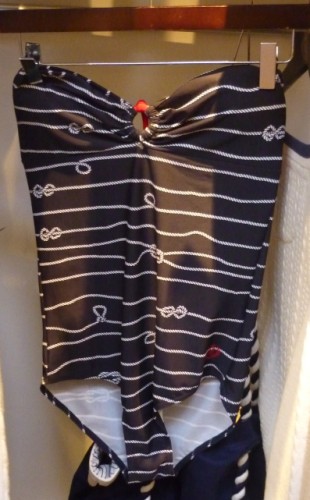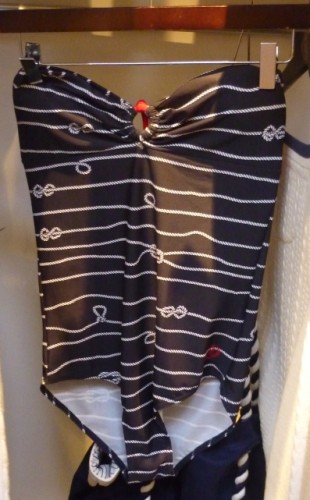 Camilla Skovgaard
Undoubtedly our favourite of the lot. Having worked as the shoe designer for Matthew Williamson for the past seven seasons, this Dane needs little introduction.
The majority of her spring 2010 collection came in muted tones of black, grey and stone with just one pair of delicate red strappys. Stand out pieces were those incorporating her signature fierce platform, transforming peep-toe shoe boots and understated sandals.
We want the lot but if we had to settle for one pair, it would have to be those neural coloured courts made from the softest suede…
Shop the current Camilla Skovgaard collection at Net a Porter