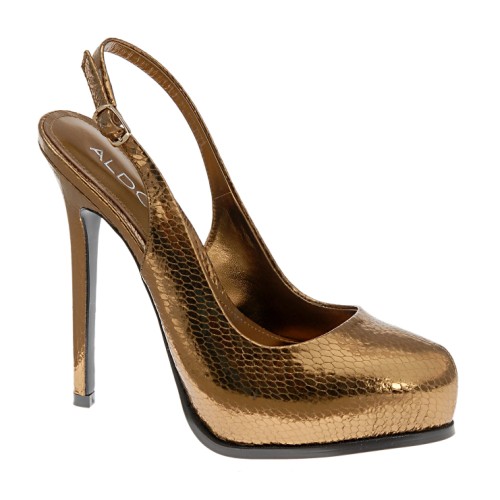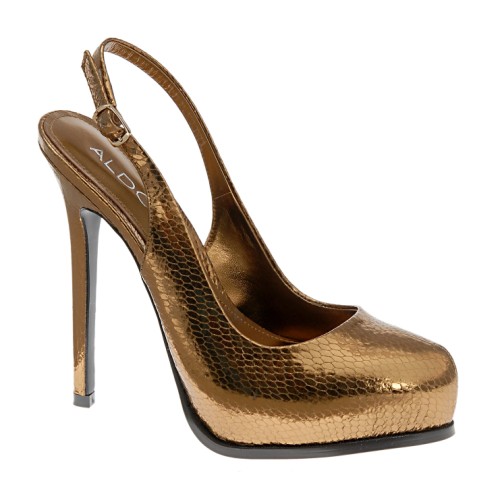 There's nothing like a new pair of shoes to brighten up a dull Monday is there? And how better to cure those weekday blues than with these particularly festive pair of new Laich slingbacks from Aldo (£70).
These leather lovelies are textured with a snakeskin effect in metallic gold but can also be found in the ever practical black, should you need a more versatile, day to day shoe. As it's November, we are finally allowing ourselves to do some very important party season shopping and these shiny babies are definitely top of our list.
Slingbacks are making their way back on the shelves these days and Aldo are definitely stocking our favourites of the moment. We do love Vivienne Westwood for Melissa's pretty rubber versions, but it's the heel height (courtesy of the mammoth concealed platform) of the Laich's that have sold us here.