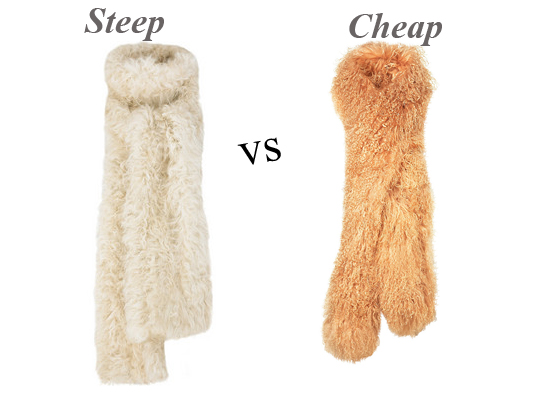 If you fancy a change from the matching hat and scarf sets that were in abundance during the run up to Christmas, then why not go for something a little more extravagant to warm you up?
The most savvy of the fashion pack are keeping snug at the moment with over-sized woolen scarves like this woven lambswool shrug, £455 from Karl Donoghue (pictured on the left). Teamed with soft knits and snow boots these long luxurious scarves will inject some glamour into your otherwise sensible winter outfits.
For an almost identical look you can accessorize your knitwear at a fraction of the price with this fabulous Mongolian sheepskin scarf from Topshop for just £40 (pictured on the right). At such a good price it's time to wrap up and embrace the snow-queen look!