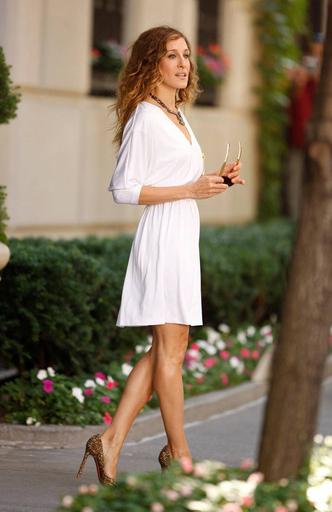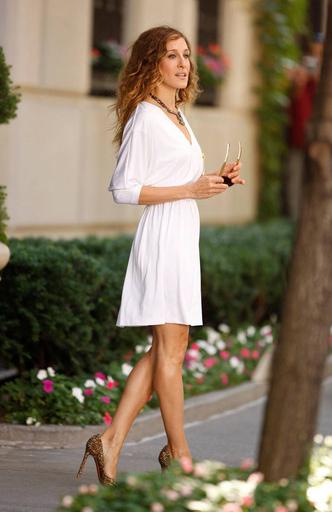 The rumours were true: Halston is about to get the Carrie Bradshaw touch as it confirms Sarah Jessica Parker is undertaking a role at the brand.
Halston announced yesterday that Sarah Jessica Parker has signed a deal with Halston Heritage , the label's new diffusion line , which will see her take on an important role at the brand, and though the exact role is yet to be revealed, it's thought Parker's position is likely to be creative.
But it doesn't quite end there , combined with this creative position will be an equity stake in the company or some other executive role, Vogue UK reveal. So it seems when the fashion world sniggered at the star wearing a £70 white Halston dress on the set of SATC: The Movie 2, Sarah Jessica was having the last laugh.
Meanwhile Marios Schwab, the label's newly appointed creative director, will show his first collection for the house next month at New York Fashion Week.
Looks like Halston's about to have quite the fashion moment.