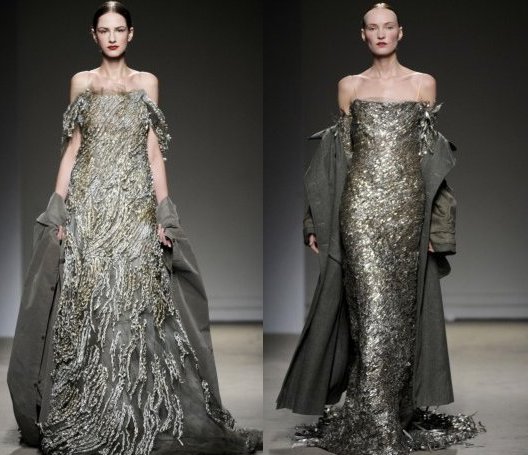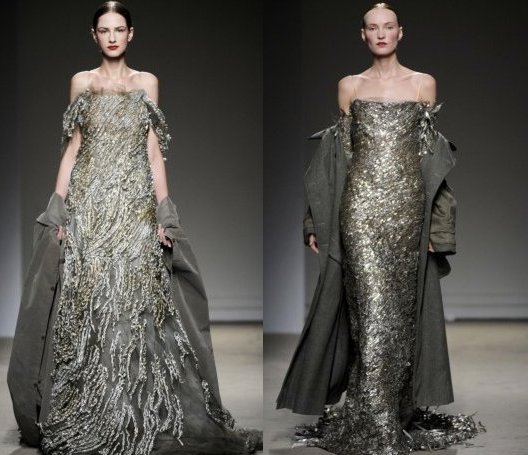 Whilst we're on the subject of couture this morning, someone else is making a comeback: Josephus Thimister, or former Mr. Balenciaga, as he may be better known.
In his beginning years he assisted Kaiser Karl Lagerfeld, but Josephus Thimister certainly held his own as the creative director of French fashion house Balenciaga (before Nicholas Ghesquiere took over). Now, he's returning to what he loves best: couture.
"I feel very peaceful and excited to be returning to couture week," the Dutch designer told Vogue UK, "like someone who has woken up from a nine-year-long beauty sleep!"
And he's back with a bang. Following more than a decade's absence from the haute scene, the avant-garde couturier opened Paris Couture Week at the weekend with a strong, politically-themed collection, called 'Bloodshed and Opulence'.
"I don't think that the concept behind the collection is political, it's more about our personal sensibility towards the word and society, Thimister explained. "I think that good design should both speak about the world we live in, as well as create beauty. It develops the beauty concept by relating to the world we live in; one cannot exist with the other."