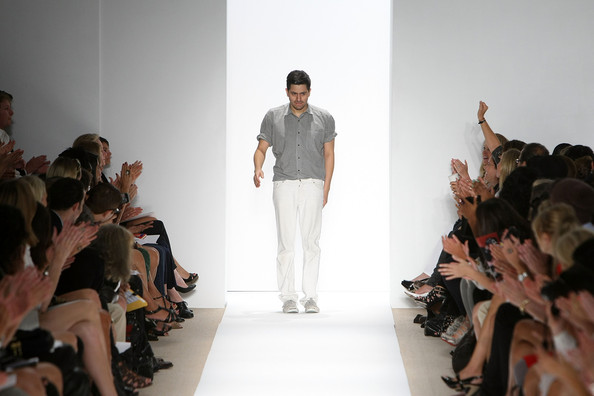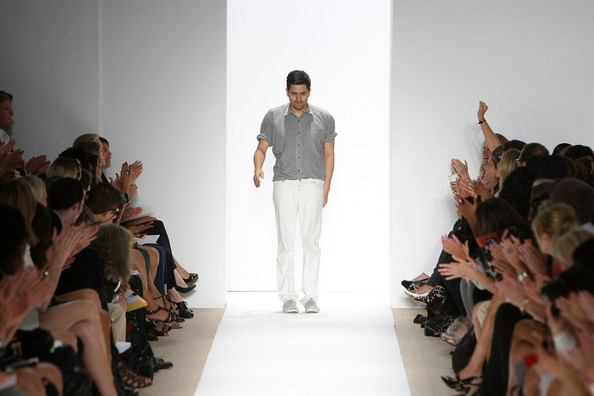 That name rings a bell, doesn't it? We told you he'd be one to remember a few months ago , and his name is about to get a whole lot more familiar to fashion fans across the globe as Brian Reyes gears up for a cameo appearance in Ugly Betty.
Tomorrow night, the US designer will make his prime-time debut across our stylish screens in ABC's hit fashion series, playing a role he knows only too well , himself.
"It's a fashion week scene, Betty's doing the rounds, and I happen to be at this restaurant where a show takes place, Reyes told WWD. "Onion rings are involved.
Well, it's novel, at least. This won't be the first time Reyes has rubbed shoulders with Betty , he famously dressed America Ferrera for the Golden Globes in 2007 , and the show holds a special place in his heart, too, given that his Colombian heritage matches that of the original Betty La Fea.
"I was a teenager [living in Florida] when the show came out, Reyes remembers. "I watched it with my parents. It was a family ritual.
Whether or not his acting efforts match his design skills remains to be seen, but according to Reyes, he won't be quitting his day job.
Glad to hear it.