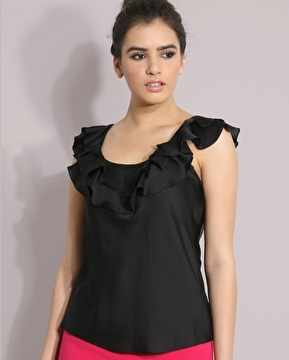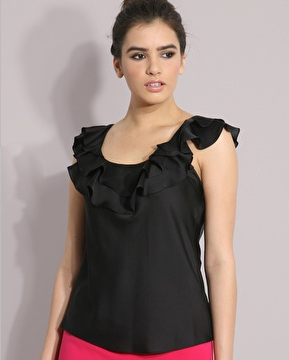 In case you hadn't already noticed, frills are one of the things to be seen in this season, which isn't great news if you're not really one for looking girly. But this spring's ruffles are less about a Disney princess look, and more about bringing out the softer side of chic tailored looks. Do not fear, you can wear frills this season and still be taken seriously!
If you're not convinced, then this top from Coast could be the piece that changes your mind. Available in grey or black this ruffle detail top won't distract passers by for its outrageous frills but rather for its stylish yet subtle take on the trend. Mix with neutral separates and tuck into high-waisted skirts for a perfect office-chic look.
Although the recession is officially over, a good bargain is hard to ignore and for the sensible shoppers among you I'm sure you'll agree that it's always good to watch the bank balance. That's why this top is an even better buy for cash splashers and frugal fashionistas alike, as it's reduced from a massive £50 to just £28, available from ASOS.