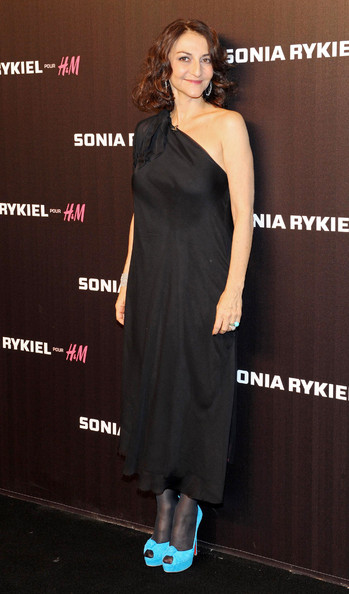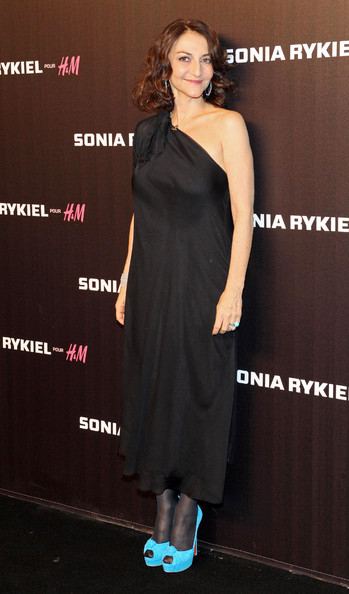 Sonia Rykiel's naughty-but-nice lingerie line for H&M sparked a mad-dash a few months back by fashion fans everywhere, and now its second instalment of signature striped knitwear is imminent. But creative director, Nathalie Rykiel, admits striking similarities between the Swedish chain's style and her own designs.
In fact, the only reason the collaboration came about was because they were copying her.
"Are you asking if H&M has used my designs?, she asked Nylon magazine in an interview. "Well, yes, of course!  They copy me all the time!  Finally I said, 'Look, if you want your girls to wear Sonia Rykiel from H&M, let's let them have the real thing!'"
And what does the real thing offer us?
"This H&M collection is a distillation – it's the essence of Sonia Rykiel put into pieces, says Nathalie. "We have certain signatures – the stripes, the bold colors, the trompe l'oiel, the knitwear – that will always be part of what we see as fun, sexy, young fashion.
Well, if you can't beat them, join them.
Sonia Rykiel's second collection for H&M hits stores February 20th , and it's set to be a sell-out.