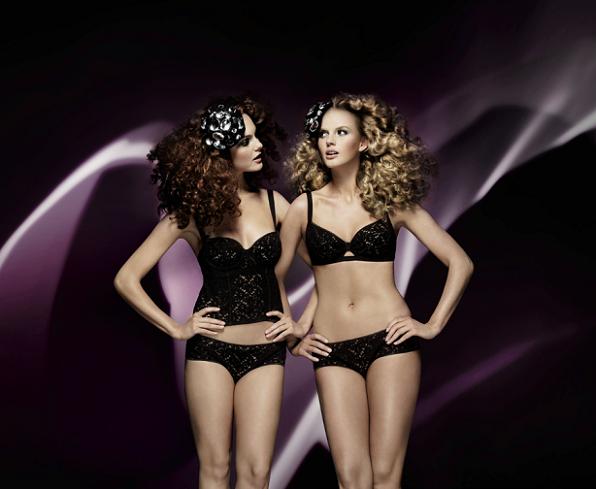 Didn't get your hands on any of the Jimmy Choo for H&M collection? Don't worry, Sonia Rykiel pour H&M is just days away from launching, and we've got a sneak preview of what's to come.
When we reported months back that Sonia Rykiel was designing a lingerie line for H&M, we were expecting big things. And how quickly time has flown , with the collection just days away from hitting the high street, we've got a picture-preview of the official ad campaign, plus behind the scenes footage from the big launch event, taking place at the Grand Palais in Paris tomorrow.
It's all about the detail: as black lace and two-tone nude silks run across beautiful bras and vintage inspired bralets, gold zips, white chiffon roses and cut-out details add the finishing touches to this luxurious line of lingerie.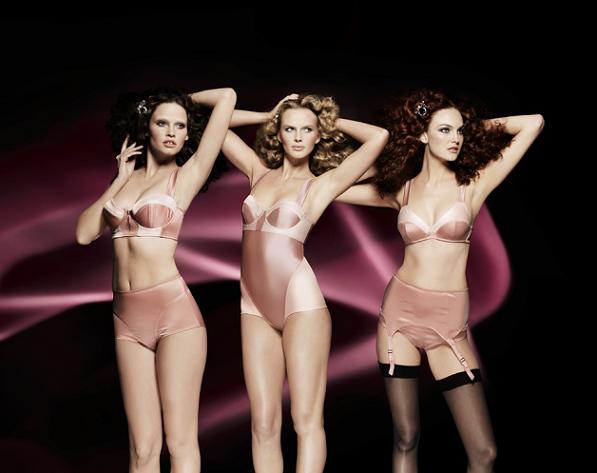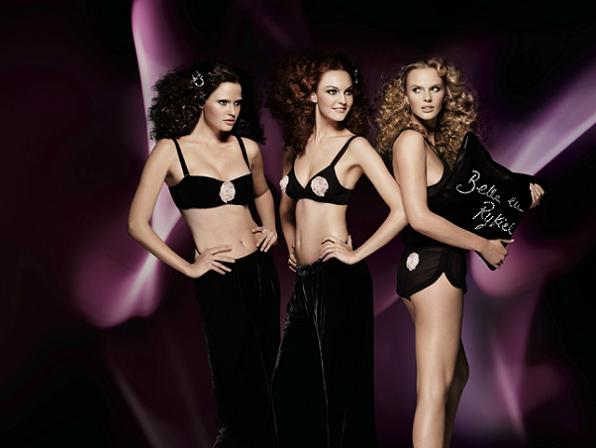 Materials are luxe and sumptuous, with silks, chiffons and velvet featuring through gorgeous one-pieces, vintage high waisted knickers, chic chemises, sheer chiffon bed jackets and velvet robes, and even laidback luxe bed-bottoms.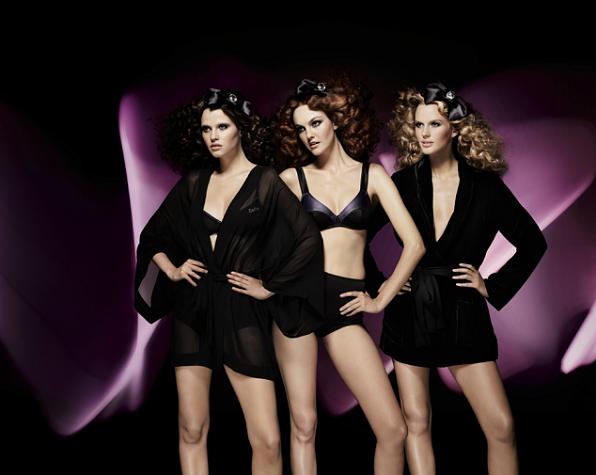 We're already on the lookout for our Valentine's set, and we'll be hitting H&M early on December 5th when the collection launches to get our hands on this gorgeously luxe lingerie.
Psst, here's the backstage stuff: if you fancy a sneak preview of tomorrow's Sonia Rykiel pour H&M launch event, click here; to see models trying out the collection as Nathalie Rykiel goes behind the scenes of the launch preparations, click here; and to see stylist Camille Bidault Waddington and casting director Sarah Murray dress the models, click here.
That's a lot of clicking , and there's more. Visit www.hm.com tomorrow at around 5pm to watch the whole event.