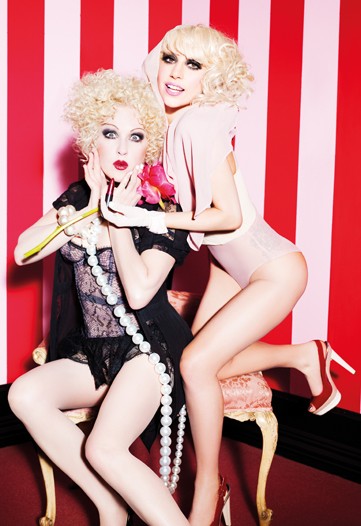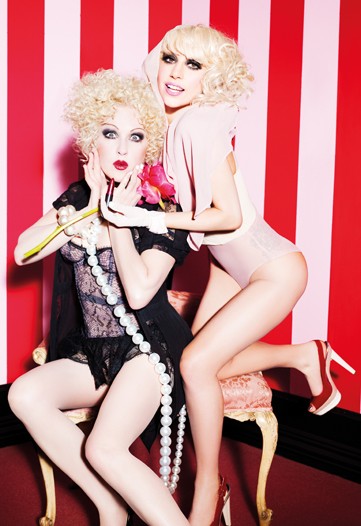 Back when we spilled the beans about Lady Gaga and Cyndi Lauper's lipstick line for MAC, little did we know in a few month's time Lady G would be tuning into her inner Sex Ed teacher.
The pair, who are quite the sartorial match-made in heaven, have both created a lipstick for beauty brand MAC to help raise awareness of AIDS and promote safe sex.
And it's an issue Gaga's taking very seriously. "When the guy that she's seeing says, 'Baby, it doesn't feel good when I wear that,' or 'Baby, it's just you,' you say, 'F–k you, I'm out of here', she says.
In fact, she thinks condoms should be a staple accessory in a woman's handbag. "Buying condoms is seen as a male accessory, Gaga tells WWD. "We were joking that we wish the lipstick had on the side, 'Where's my best friend, the condom? Come out with me tonight.' The lipstick should be a reminder to practice safe sex on their own, as opposed to hoping that the guy they went out with has it in a drawer next to his bed.
The campaign, shot by Ellen Von Unworth, is set to launch in April, and according to Gaga, we're in for a treat. "Cyndi looks sexy, I look sexy — I think it's a more feminine side of me."
"That's what this is about. You can be strong about your sexuality and be a smart woman who wears lipstick and high heels and looks pretty.
Both lipsticks are available in the US now for $14 (proceeds go directly to the MAC AIDS Fund), but the rest of the world will have to wait until March to line their lips with the stuff.
[Images]