Last Updated on 3rd November 2009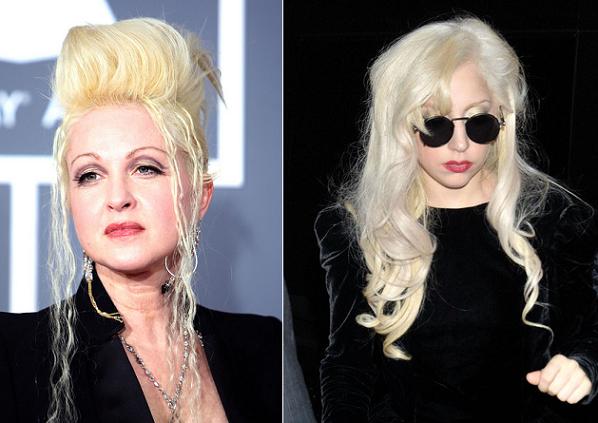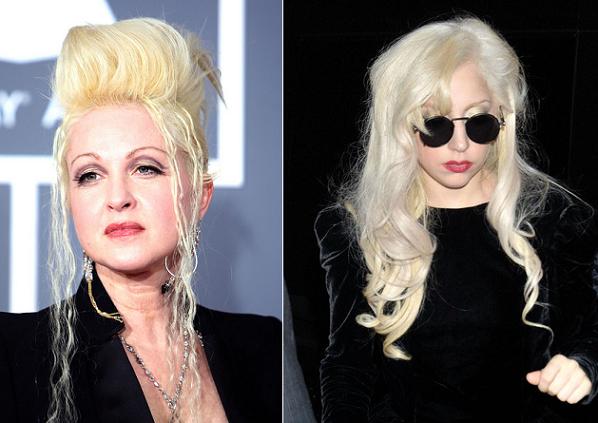 80's pop-punk icon Cyndi Lauper and electro-pop princess Lady Gaga have been named as the new faces of the MAC AIDS Fund.
Following on from their wickedly dark A/W09 range, 'From Our Lips' is the latest campaign from the beauty brand, and is set to launch in February next year to help raise money for the MAC AIDS Fund.
Cyndi and Gaga , who has just received a Stylemaker award , both have their own lipsticks for the line. MAC Viva Glam Gaga Lipstick and Viva Glam Cyndi Lipstick will retail for $14 (approx £8.50) when they launch in the US next March, and then globally throughout the month, with 100% of proceeds going directly to the MAC AIDS Fund, WWD reports.
It's quite a good pairing really , we can see many a similarity between Cyndi and Gaga. The mad hair, the mad makeup, the mad costumes… girls just want to have fun?