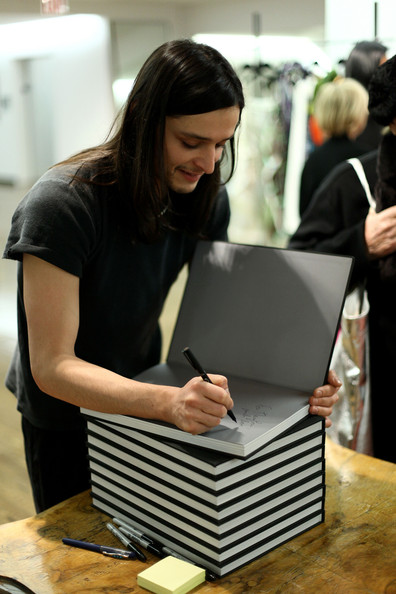 New York Fashion Week may be in full swing, but there was something else drawing the fashion crowd's attention last week , Olivier Theyskens launched his highly anticipated book, Olivier Theyskens: The Other Side of The Picture.
Stars including Vogue's elite Anna Wintour and Hamish Bowles were among the industry insiders who turned out to Barney's last week to welcome the release of Theyskens' book, which documents his creative vision in pictures by Julian Claessens.
"It took a year to select the pictures," said Theyskens, who, after leaving his position at the creative helm of Nina Ricci last year, is rumoured to be at work on a lifestyle project. "It was a great experience for me to work with [Claessens] and to respect his vision. He has the capacity to transcribe the vision of my universe with a real accuracy."
But those eager to find out when he'll make a return to designing will have some waiting to do, according to Vogue UK.
"I think I have a notion of time," he said, admitting he's never really stopped designing, "but it's a little abstract and stretchy."
Watch this space.