Last Updated on 19th October 2013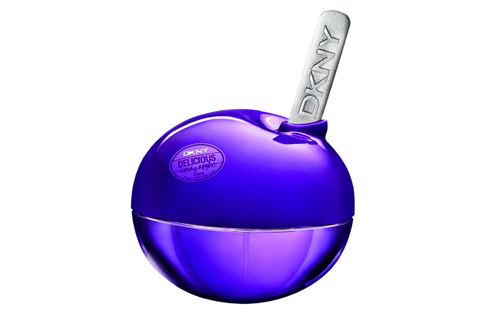 "I'll take you to the candy shop…I'll let you lick the lollipop… no, not 50 Cent's candy shop, DKNY's! With their new fragrances DKNY literally want you to step into their candy shop, taking you back to a time where pick 'n' mix sat next to toffee apples at fair grounds! The catch? You don't actually get the sticky toffee apple, fizzy cola bottles, dummy rings or marshmallows. You just get to smell them.
So in a mini egg shell (Cadbury's , it's nearly Easter time , have you noticed?) DKNY are releasing another apple shaped fragrance, but this time the fruit is given a sweet tooth and the smell is infused with notes of candy. Delicious? Certainly, but it left me wishing Woolworths and their pick 'n' mix stands still stood on every corner!
The smell is fun and flirty, and defo a scent for the young. Available nationwide at Boots from 17th March, DKNY Candy Apples are £30 and come in three flavours. My favourite? Juicy Berry. It's not because purple's my favourite colour. Promise!