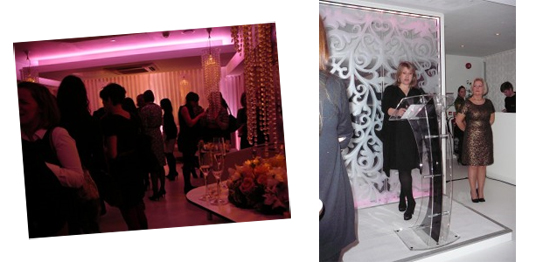 Shamefully it took me until the morning after to realise the significance of the venue chosen for the launch of pureDKNY.
Earlier this month members of the beauty press gathered at exclusive club Vanilla in London's Fitzrovia to get a whiff DKNYs first new fragrance in five long years.
Yes that's five years. Brand extensions from the Be Delicious range may have come and gone, but this is the only new line added in all that time.
And the concept behind the new fragrance is, like its teardrop-shaped bottle, a simple one. Forget dashing through the soaked New York streets à la DKNY The Fragrance , pureDKNY has been designed to reach out to a slightly older age bracket than previous scents.
So it's a more mature fragrance as well as ad-campaign and bottle. And yes, you've guessed it, and probably much quicker than I did, this scent is focused around top notes of vanilla! Yes, like the club.
With bottles dotted around the venue in amongst bouquets of pale white flowers, there was ample chance to test away. But with vanilla, there's always a risk the scent can be too sickly. So for fear of smelling like a bubble bath, it was small sprays for me at first on those inadequately small strips of card you get at perfume counters. To my surprise, what I liked about it was that it's the acidic floral notes that hit you first.
To be more exact, those floral notes consist of lotus flower, Bulgarian rose and jasmine layered over freesia and orchid. But, seemingly you can't have a 'mature' fragrance without a bit of musk, and it's this that comes last. Amber, sandalwood and vanilla round the fragrance off. Yet surprisingly, the overall scent manages to be quite fresh.
So in-between balancing a perfume bottle in one hand, a vanilla cocktail in the other and with a notebook wedged firmly under my left arm, it was time for Trudi Collister, communications manager of Aramis and Designer Fragrances at Estee Lauder to fill us in on the ethical side of pureDKNY.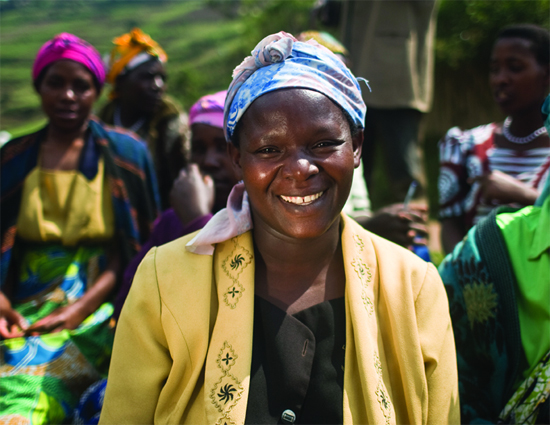 The scent uses vanilla sourced from farmers in Uganda, the majority of whom are women. DKNY has partnered with the humanitarian organisation CARE to create Village Savings and Loan Associations that allow women to save money and take out loans to fund health care, education or business ventures. It's pretty remarkable work.
With speeches over, hands shook and cocktails quaffed it was time to head home, but not before picking up a goody bag containing the scent, which was even tied up with a vanilla pod. I hope this too was sourced from Uganda, DKNY……
pureDKNY is available in 30ml (£32), 50ml (£44) and 100ml (£60) sprays. There is also a 200ml body butter which costs £27. Available nationwide from February 3. For stockists call 0870 034 2566.
And another thing…..learn from my mistake and never turn up to a posh fragrance launch in wellies, no matter what the weather. Fashion doesn't care about practicalities. And frankly, it's embarrassing.