Last Updated on 19th October 2013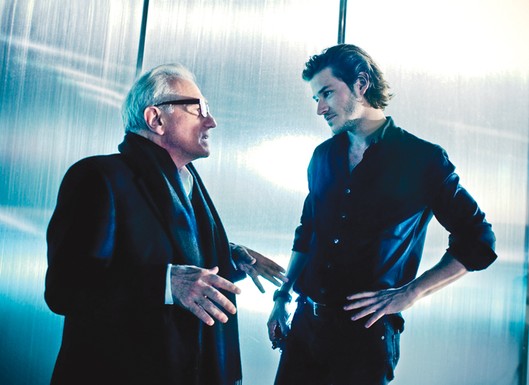 Martin Scorcese directs for Chanel
Best known for the success of films such as Taxi Driver and Raging Bull, Martin Scorcese has turned his directorial hand to the world of fashion as he's directed the new men's fragrance ad for Chanel. Set in New York and starring French actor Gaspard Ulliel, the direction of Scorcese is set to bring an added dimension to the Chanel campaign. We'll look forward to the grand unveiling in September!
Marc Jacobs is Married
The rumours can now be put to an end as it is revealed that Marc Jacobs has married long-term beau Lorenzo Martone. Only last month we reported rumours that they had wed whilst holidaying in St Barts over Christmas, and it turns out that the rumours were indeed true. Congratulations to the happy couple!
Amanda Wakely receives OBE
After her name was included in the New Years Honours list at the beginning of the year, this week British designer Amanda Wakely received her OBE for services to fashion. With her a/w 10 fashion show at London fashion week only days away it's set to be an exciting time for the designer.

Madonna to launch clothing line
Yet another celebrity is set to make her mark in the fashion industry as WWD daily reports that Madonna will be launching her own clothing line. The collection is to include clothing, accessories, lingerie and footwear, and will be sold exclusively in Macy's. As the face of Dolce and Gabanna's current campaign and having previously modelled for the likes of Louis Vuitton, Madge's fashion credentials are high, but obviously this isn't enough for the Queen of Pop.
Alexander McQueen will continue
After a week of uncertainty PPR has confirmed that the Alexander McQueen brand will continue to trade following the death of its founder and creative director Lee Alexander McQueen last week. Despite rumours that have spread across the industry the Gucci group also confirmed that the Alexander McQueen show will still go ahead at Paris fashion week.