Last Updated on 23rd February 2010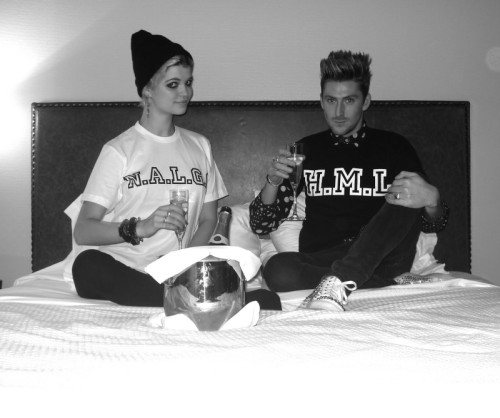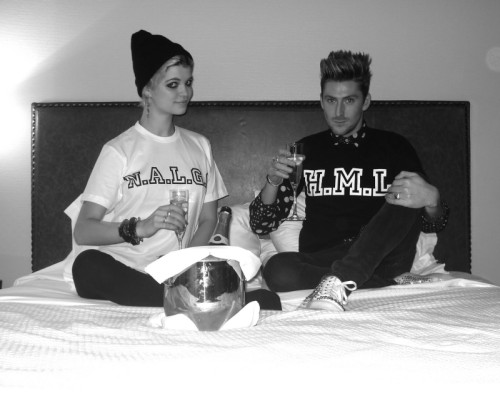 Brit designer Henry Holland showed at London Fashion Week on Saturday, revealing his full collection after releasing t-shirt teasers on new blog, C.T.F.O. The collection includes a range of slogan tees, which Holland first became known for when he created rhymes with the names of fashion insiders (e.g. 'Do me daily, Christopher Bailey' and 'Get your freak on, Giles Deacon') and printed them on neon shirts. The fall 2010 lot however, feature acronyms for the Twitter generation. Forget 'LOL' and 'OMG' though and throw on one of these black and white 'F.F.S' varsity-style tees instead. Or how about a 'C.T.F.O', 'H.M.L' or 'N.A.L.G.O' version?
The t-shirts went on sale immediately after the runway show, enabling on-lookers to buy directly from their front row seats via their House of Holland BlackBerry application.
Non Crackberry addicts can also get their slogan fix on the House of Holland site now, for £55. Plus, you'll also see exactly what these abbreviations mean…