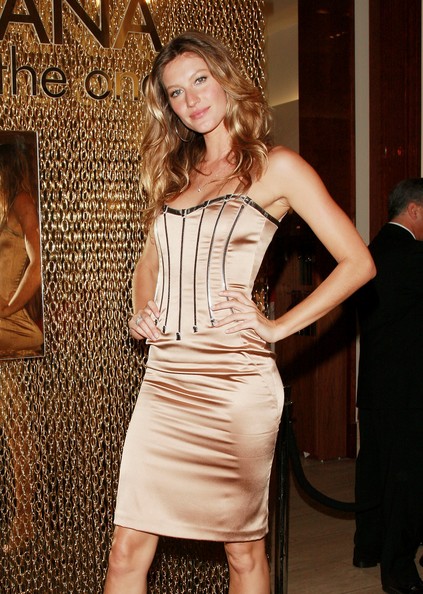 Though rumours suggested she was quitting modelling, weeks after giving birth Gisele was back on the modelling scene to finish her contract with Colcci , but it wasn't easy going back, and the experience made her see things a little differently.
"I got to the studio and I felt like I was E.T.— whoa, what's going on? Hair and makeup? I hadn't looked at myself in a mirror for a month and a half, the supermodel confessed in April's US Vogue. "Usually, as I walk through the door into that atmosphere, I already feel different. There's a button that goes on and I'm on. And when I go on, there is almost no me; there is just a character who is doing all this. This time it wasn't like that… For the first time, I think I actually saw me—the inside—instead of the persona.
What she has been on recently, however, is an organic skincare range 'Seja' which, according to Elle UK, launched yesterday. As far as we know, a Day Cream, a Night Cream and a Mud Treatment , made from natural ingredients and packaged in recycled paper , are all that's currently on offer, but the line is expected to extend.
"I want to help myself in any way I can to be more conscious, more present, more aware, more happy, said the supermodel. " And if my philosophy or products can help to make others happy, then I've been successful.
If it gives us skin like yours, Gisele, we think you'll have been successful, too.