Last Updated on 17th March 2010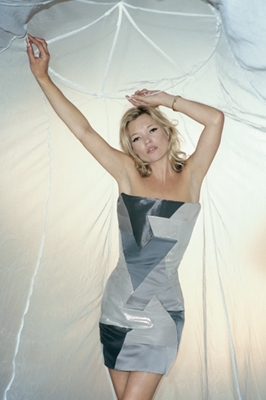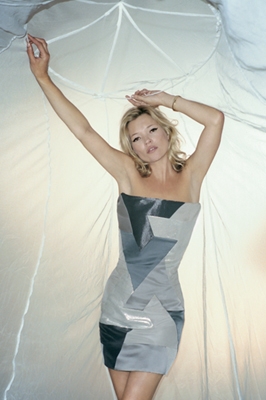 A bizarre choice it may be, but it's not just any old mosquito net that Ms. Moss is wearing, of course , it's a bespoke dress designed by none other than Brit boy William Tempest , and it's especially for Sport Relief.
The fashionable friends have teamed up to support the 2010 Sport Relief campaign, which is committed to tackling malaria in Africa, and their eager to raise awareness for the cause.
Cue the dress. The dress, you see, is made partly from recycled mosquito netting , not the chicest fabric, maybe, but one that can save millions of lives by preventing the spread of malaria.
"I'm really proud and excited to have designed a dress for Sport Relief with the serious message of highlighting the power of the humble mosquito net as a life-saving tool against malaria," said Tempest of the darling dress he's designed.
And after finding out some truly shocking facts, Kate Moss was keen to get involved, too.
"I was shocked to hear that one child dies from malaria in Africa every 30 seconds, that's why I was happy to be involved in this important project for Sport Relief, Kate said. "William Tempest's dress, which incorporates recycled malaria nets, is absolutely gorgeous. It's a great way of raising awareness of the seriousness of malaria. Donating just £5 can pay for a net which helps protect from potentially fatal mosquito bites that spread malaria.
To further raise money for the charity, the dress, in all its sculpted, corseted, panelled glory, will be going under the auctioneers hammer later this month. Bids at the ready.
[Images]